Family Orientation 2023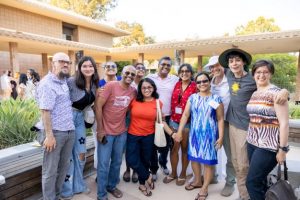 Details about family orientation day will be shared on this website soon, please check back.Below are the dates for new student move-in and orientation. These dates are subject to change, please keep this in mind when making travel arrangements:
To be determined – International Student Move-in
August 24 – First Year and Transfer Student Move-in; Informal programming for parents/families will occur only on August 24 (One-day only, tentatively scheduled from 8 a.m. – 6 p.m.)
August 24-27 New Student Orientation; events and sessions are for new students only
To be determined – Sophomore, Junior and Senior Student Move-in; there is no family programming for returning students
For more detailed information about Student Orientation, taking place from August 24-27, please visit the Division of Student Affairs Orientation website.
For questions about family programming, please contact parents@hmc.edu.