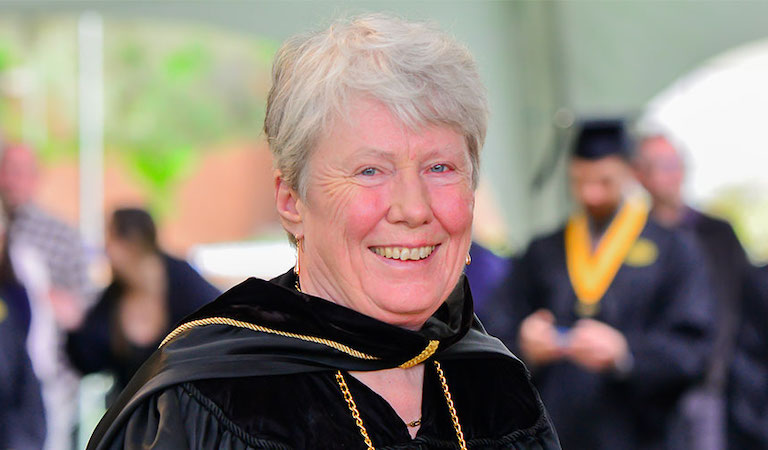 Maria Klawe began her tenure as Harvey Mudd College's fifth president in 2006.
A renowned computer scientist and scholar, President Klawe is the first woman to lead the College since its founding in 1955. Prior to joining HMC, she served as dean of engineering and professor of computer science at Princeton University. Klawe joined Princeton from the University of British Columbia where she served as dean of science from 1998 to 2002, vice president of student and academic services from 1995 to 1998 and head of the Department of Computer Science from 1988 to 1995. Prior to UBC, Klawe spent eight years with IBM Research in California, and two years at the University of Toronto. She received her PhD (1977) and BSc (1973) in mathematics from the University of Alberta.
In May 2021, President Klawe informed the board and the Harvey Mudd College community of her intention to not seek renewal for an additional term as president when her current term ends on June 30, 2023.
Read President Klawe's full biography.
Office of the President
The Office of the President is located in the R. Michael Shanahan Center for Teaching and Learning
Email: president@hmc.edu
Phone: 909.621.8120
Hours: Monday – Friday, 8 a.m. – 5 p.m.