WordPress: Featured Image
Images can either be added to a web page as the Featured Image or within the content itself. Using the Featured Image for a web page that has just one image is the easiest method.
While viewing the editor, at the bottom of the right side column of boxes is Featured Image:

Select the Set featured image link and the Set Featured Image dialog opens. There are two tabs: Upload Files that allows new images to be uploaded and Media Library that allows one to be chosen from the existing library.
Upload Files:
Media Library: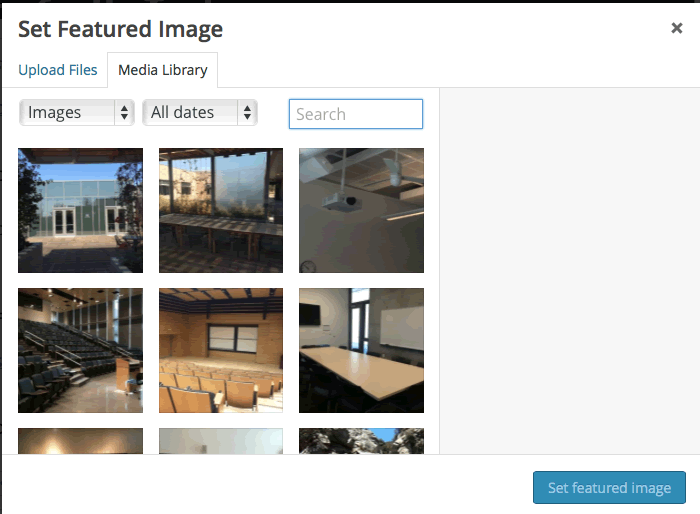 Using the Upload Files tab, images may be drag and dropped or selected for upload as defined by your computer's operating system.
After either uploading the image or selecting an existing one from the library, the right side of the library popup allows configuration of the image: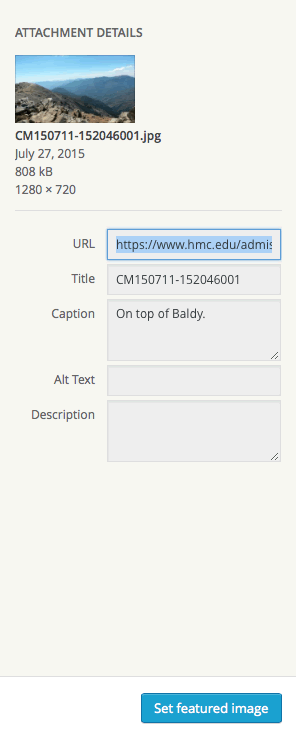 Title: this is not used on the website but will allow images to be searched more easily within the library. Images should be named relevantly and simply.
Caption: Optional. Any text entered here will be displayed underneath the image
Alt Text: If a caption is not specified, then alt text is required.
Description: Not required or used and may left blank.
When finished, select the Set Featured Image button. A thumbnail will indicate that the image is set: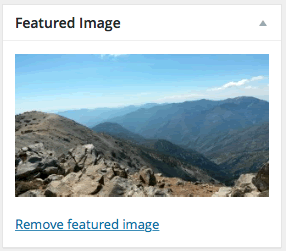 When the web page is published or updated, landscape images will appear underneath the title and above the content: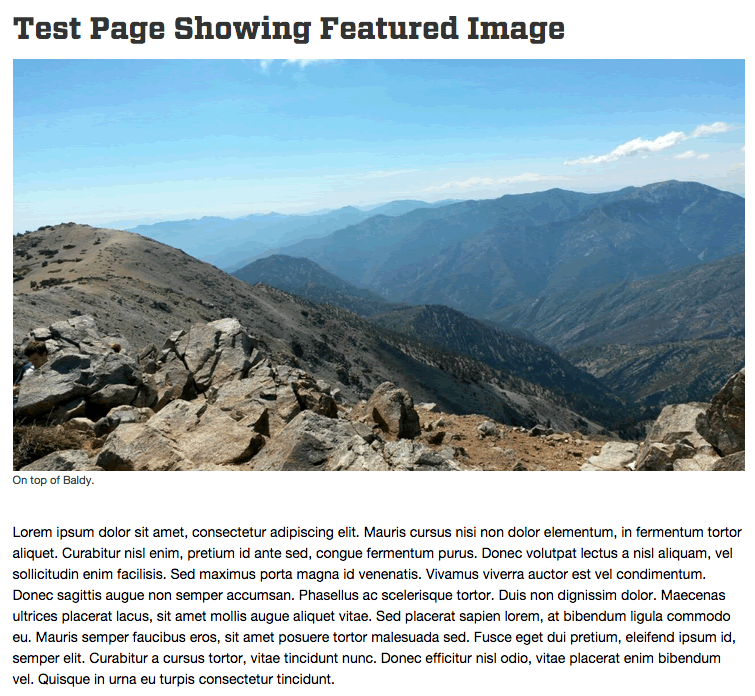 A portrait image will be underneath but floated to the left of the content which will wrap: