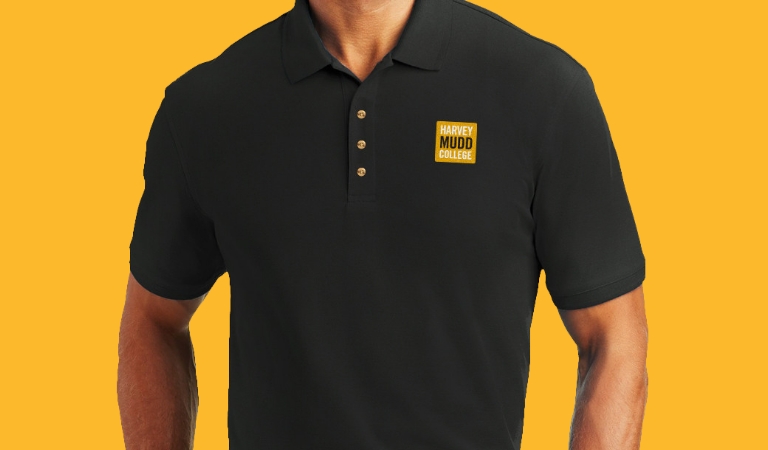 Ordering Faulty and Staff Apparel
You may order apparel with the Harvey Mudd College logo from Lands' End. Communications and marketing worked with Lands' End to develop a Harvey Mudd College Lands' End store for purchasing clothing and other promotional items. We have generated stitch patterns for the Harvey Mudd logo in black and gold for use on these items.
Payment must be made by credit card, and orders will be shipped based on delivery instructions provided at the time the order is placed.
Customized Logo
If you would like to add your department, office, program or student organization name to create a customized logo rather than using the standard Harvey Mudd logo, there will be an additional, one-time fee of $45. To create a customized logo with your department or program name, contact Annette Duchane, art consultant with Lands' End (Annette.Duchane@landsend.com).
Lands' End will work with communications and marketing to finalize and approve your customized logo, and we will add it to the store so you can use it for your order and any additional future orders.
Lands' End charges a small fee per item to include any logo on apparel or other merchandise. Also, Lands' End does not honor discounts from its consumer website through the business website.