LAHacks Hackathon Winners
June 13, 2023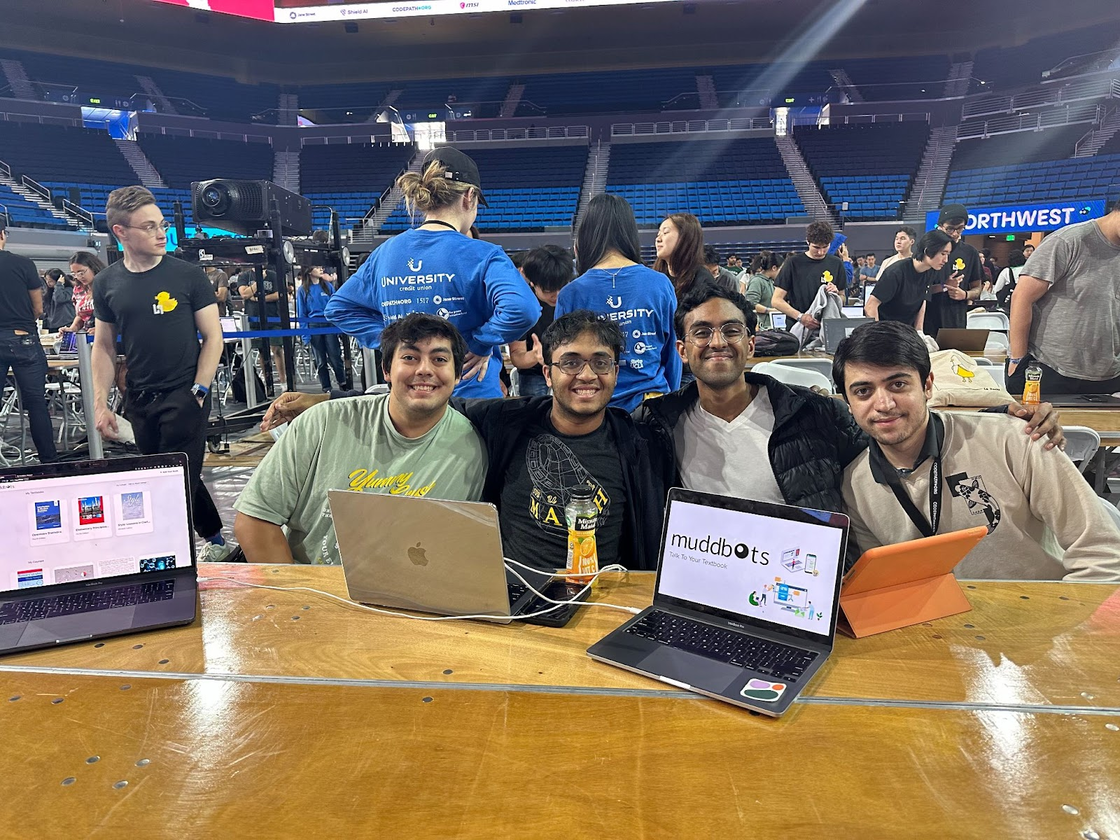 Four Harvey Mudd students (David Garcia '23, Kishore Rajesh '25, Rohan Subramanian '25, Ammar Fakih '24) participated in the UCLA-run hackathon LAHacks 2023 from April 21-23rd. They won Best Hack in their Education "Home Room" category for their app called MuddBots.
MuddBots allows students to interact with chatbots that are specific to their textbooks and class material. This allows students to query textbooks interactively with a familiar chatbot interface. The chatbot's knowledge is the domain of the one specific class, which allows students to find exactly what they are looking for, like a personal tour.
Their submission can be viewed here on Devpost.