CS Swag Art Contest
November 9, 2022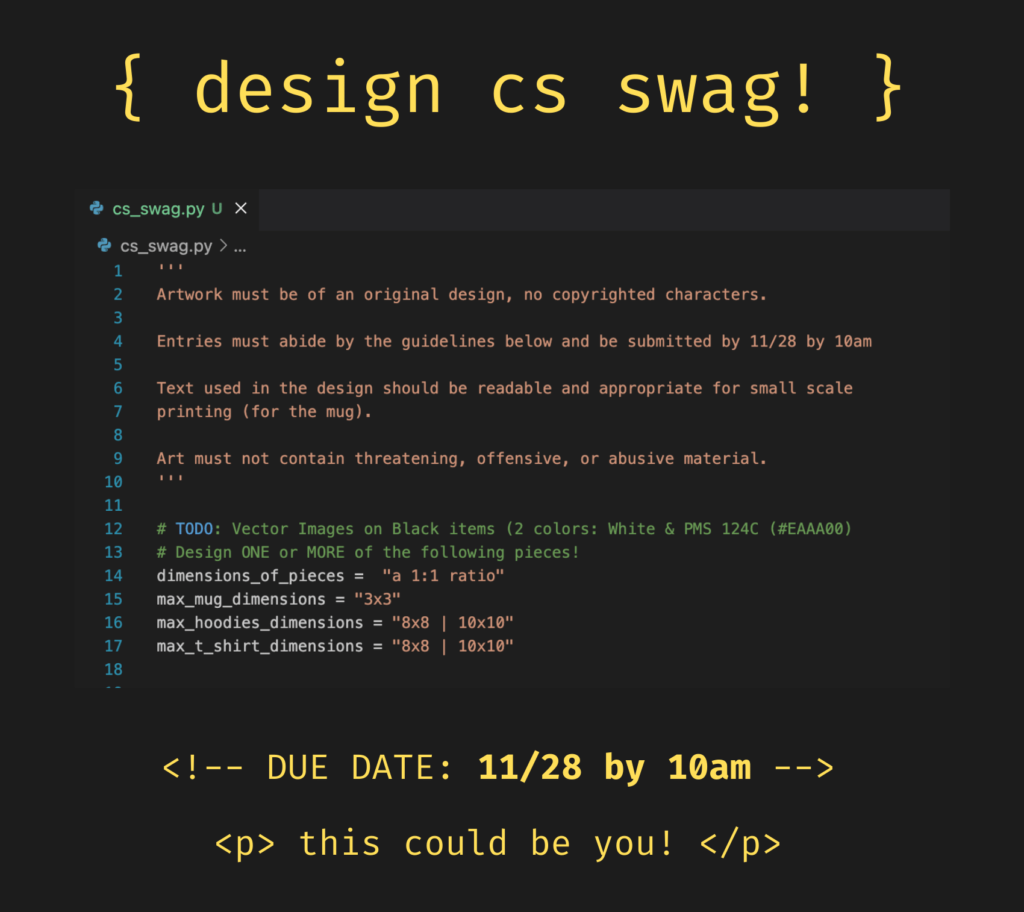 We are excited to announce that the 2022 CS Department's first Swag Art Contest is now open for submissions!
We are looking for artwork made by HMC CS students that is a fun representation of being a CS student! It can be anything of your design that encapsulates your experiences at Mudd and is a nod to the CS department.
Thank you to Richard Chang for bringing to our attention the interest of the HMC CS student body!
We will be voting on one design to go on all of our swag merch.
The winner of the contest will have their artwork featured on a mug, t-shirt, and hoodie. They will also receive one item of their choice as a prize.
The products will be available for students to purchase after voting is concluded.
Submission Form
Please submit all artwork designs through the CS Department Swag Artwork Submission form. The deadline for all art submissions is 11/28 by 10 a.m.
CS Department Art Contest Rules and Guidelines:
Artwork must be of an original design, no copyrighted characters.
Entries must abide by the guidelines below and be submitted by 11/28 by 10 a.m.
Text used in the design should be readable and appropriate for small-scale printing (for the mug).
Art must not contain threatening, offensive, or abusive material.
Artwork Specifications:
All designs must be vector images.
Size: Mugs are printed at 3×3 and hoodies/t-shirts will be printed at 8×8 or 10×10. Please make sure the design is readable at both sizes.
Color: Designs will be printed on black items, please use only 2 colors: white and PMS 124C (#EAAA00), for your illustrations. Please see below for a sample of the approved color: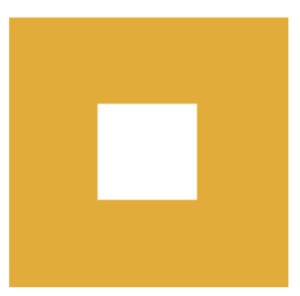 If you would like to view the swag merch to visualize your design, click here on this link for images of the items.
Please contact Chelsey Calingo, ccalingo@g.hmc.edu, if you have any questions!