WordPress: Hyperlinks
In the content editor, highlight the text to be the hyperlink and select the Insert/edit link button.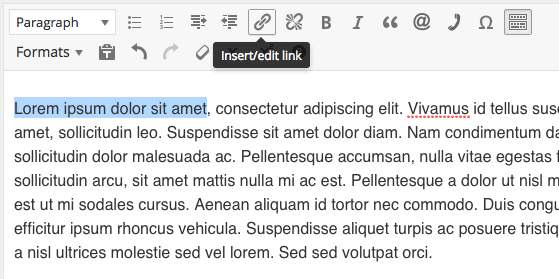 In the Insert/edit link dialog, either paste or type in link into the URL field. The Link Text will contain any text that you previously highlighted. You can change it here if you wish.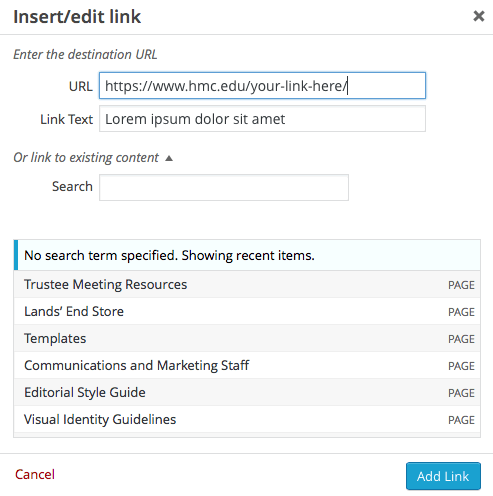 Alternatively, you may use the Search field to find a Page or Post within the current site. Highlight your desired web page and the system will populate the URL field.
When you have completed these steps, select the Add Link button. The hyperlink will now be visible in the editor.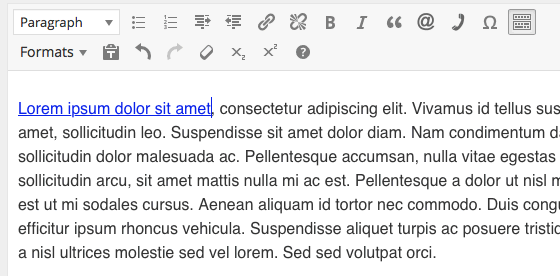 To remove a link, place the insertion point anywhere on the link and select the Remove link button.