WordPress: Headings
Type the text for the heading and select it: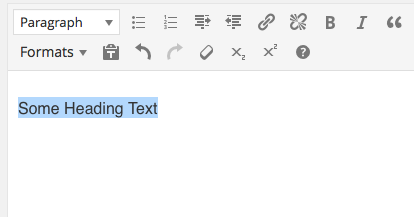 From the style dropdown, select the appropriate heading: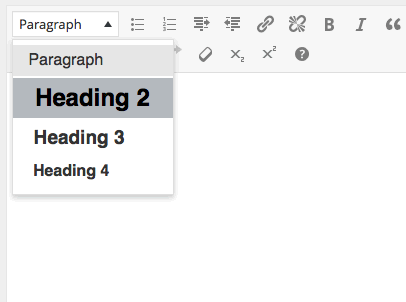 The heading will be created: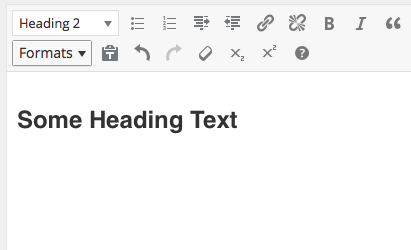 Accordion Headings
If there is a lot of content on a web page in sections it is possible to collapse the content under each heading 2. The heading then becomes a clickable element that will toggle between showing and hiding the content underneath it.
To enable this feature select the Heading 2: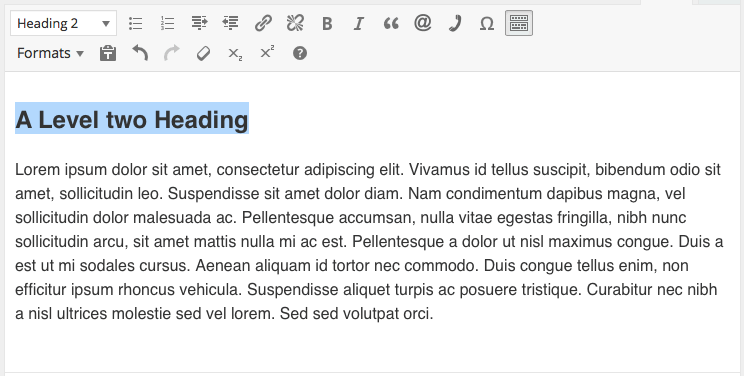 From the Format dropdown box, select Show/Hide Trigger: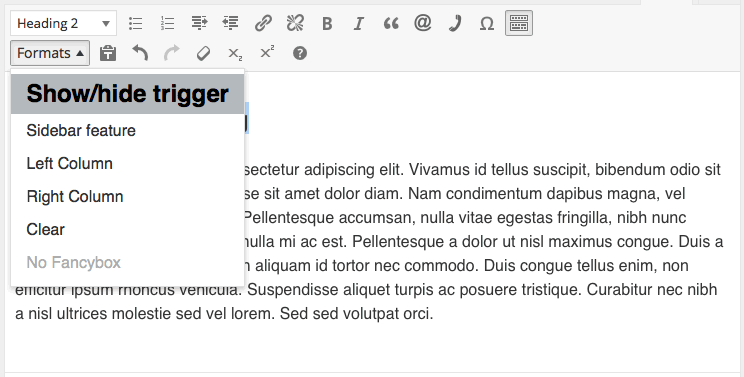 Once you apply the Show/hide trigger format, the appearance of the Heading 2 is changed to show that it will now show and hide the content when clicked. Note that the content will remain visible when viewed in the editor so that you may still easily make changes.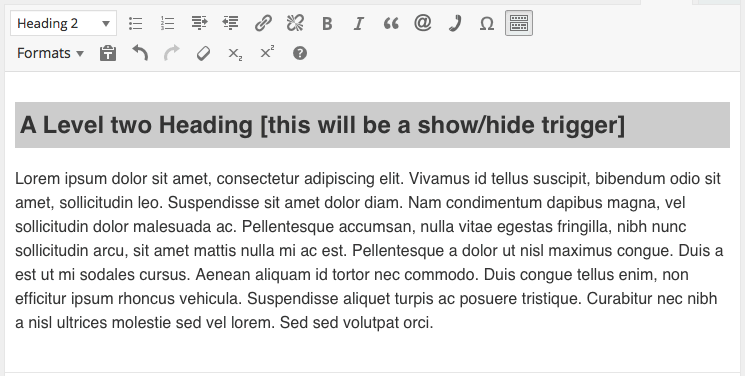 To remove the show/hide trigger, select the heading text and click the Clear formatting button (it looks like an eraser).