WordPress: Email Addresses
Learn how to format an email address on the Harvey Mudd WordPress website.
Email Address Standards
Email addresses should be written out as active (clickable) links.
Do not try to obfuscate your email address in an attempt to fool email harvesters; it does not work. WordPress will do this for you.
Do not make the link text anything other than the email address itself.
Examples for Email Addresses
Good: jsmith@hmc.edu
Bad: jsmith [at] hmc dot edu
Bad: Email Prof. Smith
Formatting an Email Address in WordPress
In the content editor, write out the email address.
Highlight the email address and select the Format email button: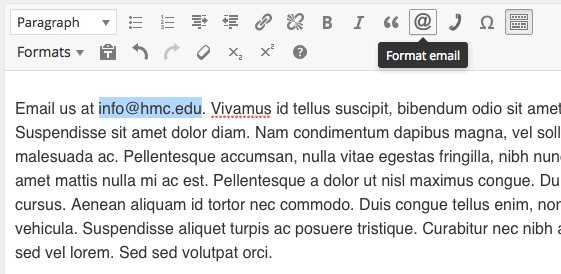 The system places code around the email address that will format it when displayed on the web page: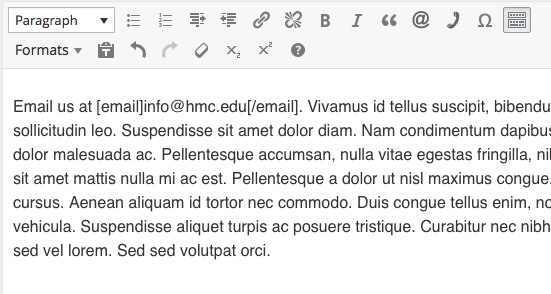 When published and viewed, the email address will be a selectable link: