June 2023 update from CIS
July 7, 2023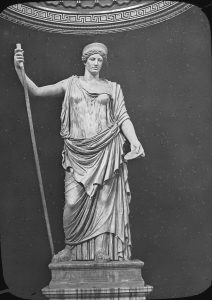 The Computing Committee
The Faculty Executive Committee (FEC) has restarted the Computing Committee after four years on hiatus. The faculty members on the committee are Weiqing Gu, Jamie Haddock and Calden Wloka. ASHMC will name a student representative.
This past year, the Department Chairs Committee (DCC) discussed the role of high-performance computing on our campus. The DCC felt that a faculty workgroup could help, so the FEC decided to reactivate the Computing Committee to consider the high-performance computing needs of the College. The DCC is hoping for an initial recommendation to arrive by Fall Break. Elizabeth Hodas, Aashita Kesarwani and I have been working to collect background information that we hope will be useful to the committee in the Fall. As part of that work, I have a special request for faculty members reading this message. Please visit our HPC needs for faculty form to answer some questions on the topic of High Performance Computing. Even if you have never imagined using High Performance Computing resources, it will be helpful to us if you complete the form. Thanks in advance for helping out Weiqing, Jamie, Calden and the team here at CIS.
High Performance Computing
While we are on the topic of HPC, here are some things that may not yet have come on your radar.
We recently contracted with Ben Addy, a Linux specialist, to help with the Rivendell Cluster (formerly known as the Chemistry Cluster, it was set up by Bob Cave). If you would like to know more about the Rivendell Cluster, contact Aashita Kesarwani (akesarwani@hmc.edu).
Pomona College recently invested significantly in HPC infrastructure and we are working with them to onboard one or two HMC faculty so that we can get a better sense of how a partnership with Pomona might work.
We've updated our service catalog page about High Performance Computing and will continue to improve it as we gather more information over the summer.
Canvas
Things are going swimmingly with the transition to Canvas. No showstoppers have been identified.
Canvas Tier 1 support is now live, and students, faculty, staff, and admins can contact the Instructure technical support team 24/7/365 with questions, concerns, and issues. Just click the "Help" icon at the bottom of the global navigation bar within Canvas to call, chat with, or email technical support.
Elizabeth and the ARCS team will be working in the background to develop a knowledge base that will allow the Instructure team to have more detailed knowledge of our specific Canvas instance.
31% of the HMC faculty are now on Canvas. Most of the Fall core courses will be on Canvas and we are encouraging all new faculty to use Canvas instead of Sakai.
We've been working closely with K16, a company that automates the transfer of sites from Sakai to Canvas and we are pleased with the progress.
Similar reports about a quick and painless transition are coming in from the other Claremont Colleges.
Anthology Project
As I mentioned last month, the 5Cs are moving forward with Anthology Student as our replacement for the Jenzabar Portal and database. Although we have not yet had any kick off meetings, I know that some project lead positions at TCCS have been filled and we anticipate work starting soon.
A big difference between Anthology Student and Jenzabar is that Anthology is Software as a Service, so there will not be any reliance on local servers. Anthology in turn is a customer of Microsoft's platform as a service offering. A core piece of the administrative side of Anthology Student is Microsoft Power BI, an analytics tool to which we already have access via our Microsoft 365 license.
In talking with our summer interns, it's clear that the Jenzabar portal is not a happy experience for students, and they have been glad to hear about the new project, even though some of them may have graduated before it goes live. More when we know more!
Tips and Tricks
You know those pesky email chains that go back and forth trying to arrange a meeting time? You can make them simpler or eliminate them altogether by using our calendar options. The services are set up so that you can see a person's free/busy information if you want.
Microsoft 365 Calendar – there's a link on the left "add calendar" -> "add from directory"
Google Calendar – there's box on the left just under "Meet with…" where you can start typing the name of the person you want to meet with.
Yes, HMC has both Microsoft and Google Calendar offerings — it's a long story — so you may have to find out which calendar (if any) the person you want to meet with is using, but it's worth a try! (We are looking into options to sync calendars between the two services).
On behalf of all in CIS, I wish you a great month of July. Remember, the summer is shorter than our semesters, so make sure to take the time to relax and recharge for the Fall!