March 2023 Update from CIS
April 5, 2023
March's a wrap and here's our update.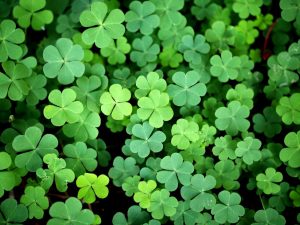 Kuali Build
As mentioned in the February update, HMC has signed a contract for Kuali Build.  We are very excited about this in CIS.  Here's the current status:
We now have the "production" tenant set up, and will soon be able to invite people to participate. 

We are working with Patricia Wang in Student Accounts to put a long awaited "electronic Tuition Payment Agreement" in place.

We are working with Prof. Kathy Van Heuvelen to launch a new version of the Summer Research agreement that used to be in the Jenzabar portal.

We are working to set things up so that "citizen developers" can create their own forms and workflows, but with the advantage of being able to install "gadgets" in their forms to pull in data that the college already has (eg. we shouldn't have to ask for your name if you're signed in, or your department or your major and so on…). 

Once all that's in place, we'll send out information about access and training (although it is a very intuitive application).
Google Storage
Reminder that the deadline for the Google storage changes is July 2024, so we have plenty of time.  Recently, we put some temporary quota limits in place, mainly so that you can get a more realistic picture of what's available when you look at your storage usage.  It bears repeating that we will prioritize college data (teaching, research, admin) and we will try to ensure that this change from unlimited to limited total institutional  storage (max 128Tb on current licenses) does not have a noticeable impact on your work.   The quota changes were as follows:
The "Highest Usage" group: Everyone with more than 1 TB of data. Their limit will be 23 TB.  There are currently 28 (of 13,000) users in this group, accounting for 107Tb of storage space.  17 of the 28 are alumni.

The "High Usage" group: Everyone with more than 100 GB of data, and less than 1 TB. Their limit will be 1 TB.  There are 202 users in this group, accounting for 49.85 terabytes and 128 are alumni.

The default for the organization (everyone else). Their limit will be 100 GB.  There are 6,675 users in this group.  

The rest of the users have less than 1Gb and many have 0 Gb as they have never logged in.  
We have also turned off Google Photos on the g.hmc.edu account for all but a handful of users.  The vast majority weren't using it.   However, Google counts photo storage toward the institutional storage total while at the same time classifying it as a consumer service, which means that we have no admin tools to work with, other than turning it on or off.
Don't hesitate to get in touch if you have questions or concerns about this work.
High Performance Computing
At a recent Department Chairs Committee (DCC) meeting, we discussed high performance computing at the college.  More and more, faculty and students need access to high performance computing resources.  At the same time, the number of offerings is growing at a dizzying pace.  There are local options such as the Cave Computing Cluster in Chemistry and the Biology high memory system; Pomona college has just made a major investment in a cluster that they are willing to share; there is the NSF Access program that brings to bear supercomputing resources from around the country and there are the commercial cloud providers that can offer on demand access to sophisticated resources.  
Given our mission, and even more so with our climate initiatives, Harvey Mudd College deserves bountiful computing resources to support research and teaching.  Of the many offerings, no one size is likely to fit all, but can we make it the case that we are providing smoother access to the available resources and building our knowledge of what works well for which kind of problem?  And can we make it so that new faculty are not coming to the college worried about whether they will have the right computational resources, which they may have taken almost for granted at their graduate institutions that have big centralized research support?   We aim to go back to DCC in the fall with some ideas and recommendations. 
If you're interested in helping us understand the terrain of need and potential need, drop me a line at vaughan@hmc.edu.  Even if you don't have time to help, but have views on this topic, please send me those views.  We'll likely do some informal surveying on this topic too, so please be on the look out for more. 
Update on CIS goals for 202-2023
Last September I let you know about CIS FAST goals for 2022-23.   We have been using the FAST approach to great effect.  I invite you to revisit that document.   The FAST approach, especially the "F" for frequently discussed, has had a very beneficial impact. In our weekly stand up meetings, we are almost always talking about some next step that will further one of our goals. We have already achieved almost all the goals we laid out for ourselves for the year!  I want to take a moment to praise and thank the wonderful CIS staff for their diligent work. And we're already beginning conversations about next year.  If you have an idea about something we should do, please let us know.
Tips and Tricks
Do you ever have the feeling that there are things you'd learn to do if you only had the time and that lots of those things have to do with software that's full of features you haven't had time to explore?  We thought we'd bring you an occasional series of tips and tricks.  By design, they'll be things that are easy to learn but could noticeably improve your workflow.  And, since we are not experts, but accomplished novices who learn alongside you, we'd love to hear from you about tips or tricks you've discovered.   Here's one for April….
Often, you will find yourself working on an email that has to come from a committee or some other group. Or you'd simply like some help from someone when you are composing a message.   It's basically impossible to do this in an email client, and most people resort to drafting it in a shared document, then cutting and pasting.  There's a newish feature in Google Docs that can help with this.  Open a document, type "@" and pause a moment.  A menu will appear with all sorts of options.  What you're looking for is a "building block" called "Email Draft" (if you start typing "email" it will come to the top of the menu).  Select it and a table will appear in your document, with sections for all the parts of the email (to, subject, body etc).   Now you can share the document with your co-authors (make them commenters rather than editors if you want to see suggested changes).  Once the message is good, click on the big blue M to the left of the table… it will take you right into a  gmail composition screen and you can hit "send".    Wow, that took a lot of words to describe, but I think you will find it is well worth the effort.  (You can also accomplish this via the menu: insert -> building block -> email draft. Here's official Documentation).
On behalf of everyone at CIS, I wish you the best for April, which we all know is a crunch month.