February 2023 update from CIS
March 6, 2023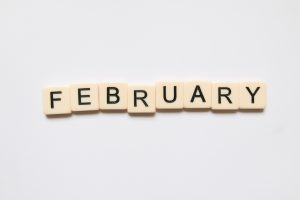 With the well deserved Spring Break in sight for faculty and students, here is the February 2023 update from Computing and Information Services. Thanks for reading!
Google Workspace Storage Limits
In the February update, I gave you an early heads up about "pooled storage limits" coming to our Google Workspace for Education subscription. It was very much an early update, because the limits won't apply until July 2024, sixteen months from now. But the update did prompt some questions, including from the Department Chairs Committee (DCC). Here's what I wrote back to them:
Google has placed a pooled storage limit on all institutions. Ours will start in

July 2024,

sixteen months from now.

They are following in the path of Box, Dropbox, Microsoft and others on this. The days of unlimited free storage seem to be over.

We currently have 250Tb in use, our limit is 128Tb.

We have multiple options, including buying more storage or more licenses (each license brings more storage) as well as reducing the amount of data we store.

Much storage is taken up by alumni accounts, and I am talking with Hieu [Nguyen] about this.

Whatever plan we come up with will need to prioritize research data and other college data needs.

Initial analysis indicates that we are "normal" with respect to our storage needs — a few accounts use up lots of space and most people use up very little storage (that's partly, I think, why Google came up with the pooled model).
We will continue to work out plans for workspace storage. We are not required to set the same limits on every account and we have lots of options. As I wrote in January, however, if you have a moment to do some spring cleaning you should delete documents you no longer need as that will help us all in the long run.
Audiovisual in the Classrooms
A few quick things:
The User Support Team is doing awesome work to check AV systems every day.

We are closing in on the details to order new control systems.

You can

check the health status

of rooms anytime – we keep that page updated (as I write, 3 of 58 rooms have known issues).

Special shout out to Drew Price, who modified a part to hang the new projector in the main lecture hall, just in time for that excellent Nelson series talk.
We are all looking forward to more AV upgrades over the summer!
New Software: Kuali Build
The President's Cabinet recently approved the purchase of new software for the College. It's called Kuali Build and it will allow people to create forms and workflows/approvals that are far more powerful than anything we've seen with Formstack or Google Forms. Picture forms that don't have to ask you for information we already have (like your name, CX ID, department, class, major and so on) and which can be routed automatically for approval or review.
We have just started working with the company to set things up for Harvey Mudd and are looking forward to sharing more information in the near future. We are hoping to retire the Formstack subscription in July and will be in touch with the roughly 40 people who have accounts on Formstack so we can get them up and running in Kuali.
Work planned for Spring Break
During Spring Break we will be installing new networking equipment and wireless access points in Keck Jacobs.
We will also be installing four new ceiling boxes and four new projectors in Shanahan, bringing us to a total of 21 new projectors so far this year. We have given highest priority to the ten most used classrooms.
Thanks again for reading. Enjoy March and have a great Spring Break!