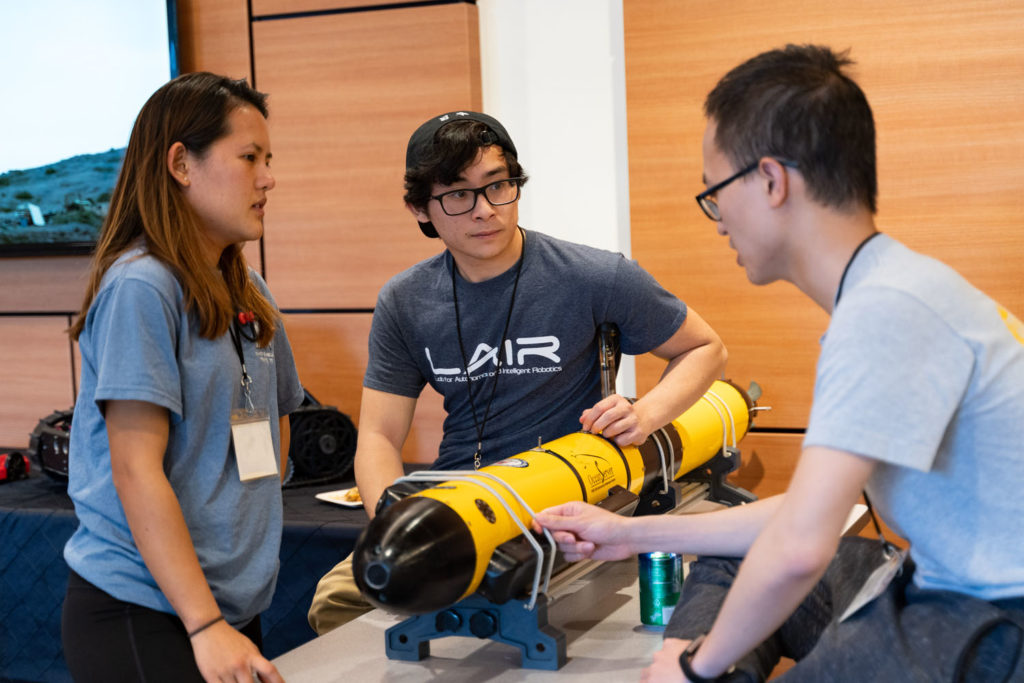 The Lab for Autonomous and Intelligent Robotics (LAIR) is a research laboratory at Harvey Mudd College. Research at the LAIR is focused on multi-robot systems and its applications in their field. Within these domains, topics of interest include motion planning, localization, mapping, integration of social systems, and control. Much of the lab's research involves international partnerships and expeditions. Funding for research projects originates from NSF, ONR, Cal Poly San Luis Obispo, Norwegian and Danish funding agencies.
All members of the LAIR are Laspa fellows and benefit from the Laspa program.
The Laspa Fellowship Program in Autonomous Systems
The Laspa Fellowship Program in Autonomous Systems provides students with unique research experiences and opportunities for professional advancement in the field of autonomous mobile robots. Students will acquire theoretical knowledge, develop and test new ideas in laboratory and international field settings, present their findings at professional conferences, and become active members of the robotics research community.