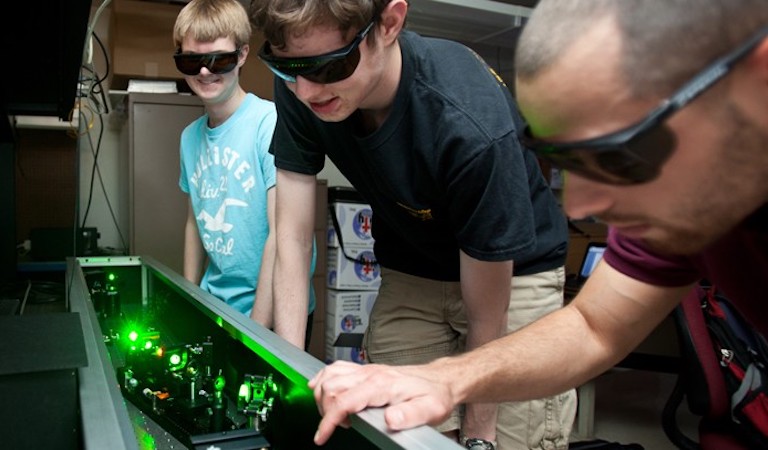 Since prehistoric times when the caveman invented the wheel, engineers have played a vital role in society. Using theories and applications of science and mathematics, engineers work to design, create and improve things to solve problems and benefit the world at large. Their work ranges from designing and building bridges to making business deals, researching new methods of production and testing manufactured products for quality and safety assurance.
Different Types of Engineering
While no list can be all-inclusive, the following is a sampling of different types of engineers.
Aerospace engineers – design, analyze, produce and, occasionally, install components that make up aircraft, spacecraft, high-altitude vehicles and missiles
Agricultural engineers
Biomedical engineers
Chemical engineers – work in different areas of industry to turn recent advances in chemistry into products
Civil engineers – create cities and design, plan, and build roads, bridges, buildings and other types of infrastructure.
Communications engineers
Computer engineers – work with computer systems to help companies maintain their computer networks and help determine what technical direction they should take.
Control systems engineers
Electrical engineers – design chips for VCRs, stereos, radios and other electronic products; and work with quantum electronics, acoustics, signal processing and ferroelectrics.
Environmental engineers
Geotechnical engineers
Industrial engineers – work with companies to determine how they should best allocate their resources (A large percent of industrial engineers work with manufacturing companies and specialize in a specific area.)
Management/economics engineers
Manufacturing engineers
Materials engineers – design new materials and new processes for making materials; also select and apply existing materials to solve design problems
Mechanical engineers
Mining engineers
Nuclear engineers – work to optimize the output of nuclear plants and in atomic research facilities
Ocean engineers
Optical engineers
Petroleum engineers
Robotics engineers – design and make robots, as well as develop new uses and abilities for robots
Sanitary engineers
Structural engineers – ensure that buildings and other structures are safe and meet the required codes
Transportation engineers – plan, design and upgrade streets, highways, railroads, airports and other transit and transportation systems.
Who are some famous engineers?
Some famous engineers you might know: