Exercise Your Right to Vote
Your voice matters! Make your voice heard. Start by making a plan to vote and VOTE!  #HMCVotes
Make a Plan to Vote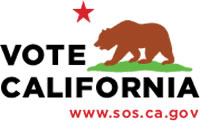 Register to Vote
Online registration is available for 40 states plus the District of Columbia. Find out about voter registration deadlines by state, voting times and locations, whether or not you're eligible to register, and more. Visit Voting in Your State for more information. You can register to vote Vote.gov
Check Your Voter Registration
Make sure your registration is up to date now. You can check Can I Vote and click "voter registration status."
Mail-In Voting Information
Mail-in ballots that meet eligibility and validity requirements are counted in every election. The law requires all valid votes to be counted in every election regardless of how they are cast. State laws vary on how voters can cast ballots. Generally, voters can cast ballots in person during early voting or on Election Day, or through the mail. Voting by mail is also known as "absentee" voting. Voters must be registered to vote to request and cast a mail-in ballot. You can check your voter registration status at Can I Vote.
How to Track Your Ballot
It is important to vote! If you voted via mail-in-ballot, remember you can track your ballot. Check out your state websites to find out how to track your ballot. If you reside in CA, track your ballot at Ballot Status. 
Resources
Know Your Rights
Being informed about your rights will help make sure your voice is heard. Did you know that if you make a mistake on your ballot, you can request a new one? Do you know there are ASL resources and protection rights for all? For more information visit, Election Protection.
Voter Guide
#VoteReady: Getting registered is the first step, but once you've done that, what's next? We're here to help with some resources for not just getting registered, but also getting ready to vote and have your voice heard. Learn what's on your ballot in your community.
Voting 101 – New Voters
New Voters have commonly-asked question on many aspects of voting. While the specifics may vary on the state and local level, there is basic information that is helpful for all new voters. Visit Voting 101: Election information for New Voters.
Away at College? How and Where Do You Vote?
The "how" question is relatively simple: You cast your vote either in person, or by absentee ballot. But the question of "where" depends on several factors, including the laws of the state where you're registered. Find out more at Away at College? How and Where Do You Vote?.
Absentee Ballot Notary and Witness Signature Requirements
Each state has different rules regarding domestic absentee voting. Some states impose additional requirements, like witness and/or notary signatures. Find out what requirement your state has at What You Need to Know About Absentee Ballot Notary and Witness Signature Requirements.
Civic and Community Engagement News
More