Meet the Civic and Community Engagement Staff

OCCE provides support for community and civic learning and engagement initiatives, such as building and maintaining community partner relationships; providing logistical and transportation resources; funding for (co-)curricular projects; and co-facilitating or co-sponsoring educational programs.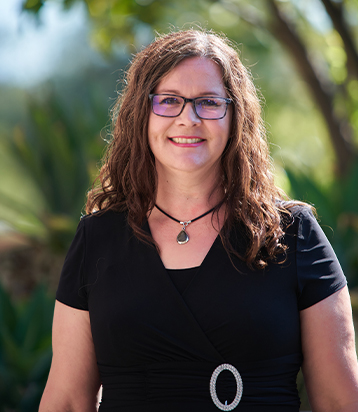 Gabriela Gamiz
Director of Civic & Community Engagement909.607.4575ggamiz@hmc.edu
As director of community engagement, Gabriela fosters new and current relationships with community organizations, coordinates student engagement and participation in community based learning activities and provides support for the development, implementation and assessment of service learning courses. Gabriela is a graduate of Pomona College and received her master's in education from the Claremont Graduate University.
Civic Learning Programs (programming of civic year-round efforts, such as book clubs, Power of Your Voice, etc.)
Community Engagement Opportunities
Liaison to and for community partners
Academic affairs-related efforts (service learning, CE fellowship fund, internal and external professional development opportunities)
Signature community/civic engagement models such as Inside Out Program and the Napier Initiative
Assessment, data, and budget for CE efforts
Collaboration on planning and writing for grants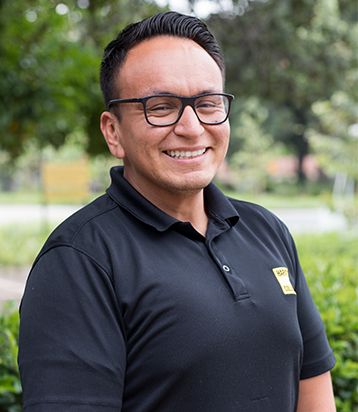 Danny Ledezma
Associate Director of Civic & Community Engagement909.607.4015dledezma@hmc.edu
As the associate director of community engagement, Danny organizes, develops and supports community engagement programming on- and off-campus, including student-led and community-led programs. He also manages and supervises the Homework Hotline program by working collaboratively with school districts, educators and other members of the campus and external community. Danny received his B.A. in psychology from California State Polytechnic University, Pomona, and his M.S. in college counseling and student development from Azusa Pacific University.
Tutoring programs (Homework Hotline and America Reads/Counts)
Summer Funding Opportunities (Summer Internship Fund & Projects for Peace)
Voices of Engagement (from logistics to registration)
Voter Engagement Programs (efforts across campus and at 7C)
Mentorship to student organizations with community engagement opportunities
We encourage you to reach out to the Office of Civic and Community Engagement (OCCE) for any questions, programming ideas, prospective partnerships, logistical support, professional development opportunities, general inquiries related to outreach efforts, and or community/civic learning and engagement initiatives. OCCE can always be reached at communityengagement@hmc.edu or you can reach out to us individually.