Community Engagement for Students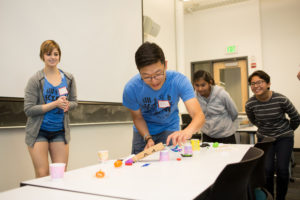 The Office of Community Engagement (OCE) assists student organizations and individual students who are interested in engaging with the community. We can assist by:
Making initial contact and keeping active communication with community partner
Providing logistical support
Facilitating community partner agreements
Creating a plan that meets both the needs of student organization and the mission of the community organization
Advising student organizations
We invite you to learn more about existing curricular and co-curricular programs (at HMC or 5C) below. If you are interested in exploring a new community engagement activity, we encourage you to stop by and share your idea with us.