Welcome Courtney Espiritu!
July 8, 2021, by Joseph Vaughan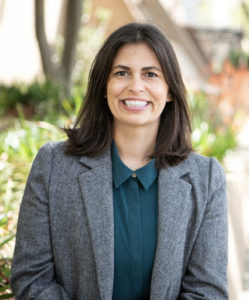 I am happy to announce that Courtney Espiritu has joined CIS as our User Support Services Manager.  Courtney joined us from Scripps College, where she was Residential Networking/User Support Specialist and brings extensive experience from Apple and UPS.  Courtney will oversee CIS User Support Services, which provides personal computing support, A/V in classrooms and for events, and much more.  Courtney is already familiarizing herself with our classrooms and the new building as we prepare for the transition back to in person teaching and learning in the Fall.
When not working, Courtney likes to spend time with her family and friends, travel, take photos and eat all the snacks. 
Please join me in welcoming Courtney to Harvey Mudd College.