IAM @ HMC and IAM @ TCC too.
March 2, 2020
IAM, in this case, is an abbreviation for "Identity and Access Management",  the processes around creating, maintaining and deleting accounts for people, as well as managing passwords and security questions.
In 2019, TCCS, on behalf of the colleges, signed a contract for an IAM system that all of the Colleges will use.  Because HMC has a lot of experience with this kind of system, we were selected, along with Pomona, to "go first".  We have just signed off on a Phase I design document with Moran Technologies, the company that is helping with our implementation.  This initiative has been years in the making and it is worth quoting a vision from the 2016  document that outlined how we hoped to proceed: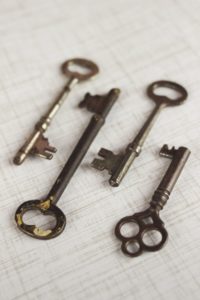 The Claremont Colleges future Identity and Access Management system will provide all members of The Claremont Colleges community with a single set of credentials that facilitates easy and secure access to those electronic and physical resources which they are permitted to use.The resources may be at The Claremont Colleges or elsewhere (e.g. wireless networks at other institutions or millions of books in the HathiTrust digital library).The credentials, when issued, will be promptly and automatically provisioned in all services and systems a member is entitled to access.A self-service interface will allow management of passwords and security features (e.g. security questions, PINs, access codes) plus the ability to request access to other resources.Upon change of roles, such as the transition from student to alum or active to retired employee, permissions and access will be automatically removed and/or added as appropriate.
By the end of the summer, the project aims to have in place a centralized directory that can be used by the library and the colleges to allow people to use resources to which they are authorized.
From HMC's perspective, since we have had an IAM solution for about 7 years, the level of change will not be too deep.  You will manage your passwords and security questions through a secure portal, just like you do now.  We anticipate a different look and feel, of course, and there will be a single page where you can see the applications you are entitled to use.   After the initial launch, we expect  to see improvements follow; including the ability to use your HMC Credentials at the library and other Claremont Colleges.
This post is by way of early notice.  We will be following up with more detailed information as the cut over date approaches.