Staffing Changes in CIS
January 29, 2020, by Joseph Vaughan
Just before the winter break, we made some staffing changes I wanted you to know about.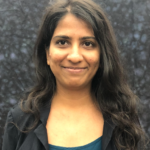 Dr. Aashita Kesarwani, whom many of you know, received a promotion to Scientific Computing and Data Science Specialist.  Aashita has been knocking the ball out of the park in her position, offering workshops on machine learning that are in high demand. Over 100 people signed up for her workshop in Fall 2019).  She spends lots of time working individually with students and faculty too.  We are very lucky to have her with us in CIS.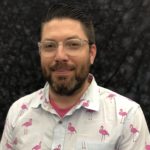 Brad McCauley had been with CIS in a time limited position that was funded by the Workday Student Project.  Brad had been wowing us every day since his arrival, and I am delighted to say that he has now accepted a regular position with us as Software and Data Engineer. He has moved into our Infrastructure and Systems group and, as well as supporting a new person in his old position (yet to be hired) Brad will focus on Integrations (Dell Boomi), other Workday Student needs and Identity and Access Management.  When you run into Brad on campus, make sure to congratulate him!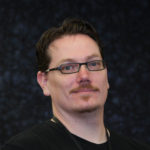 James Sadler has been with CIS for 12 years and has held a number of different positions within our department. In late 2019 a review of his job description resulted in a promotion, although he keeps the title of Instructional Technologist.  In that role, James will continue to work with his team mates in Academic and Research Computing Services, under Elizabeth's leadership.  James also works closely with many individual faculty members on projects and constantly explores new technologies.  James is a much loved member of CIS and I am delighted to make this announcement.
Please join me in congratulating all three.   And a big thank you to the staff in Human Resources for their help with this, especially Dana Nagengast and Patrice Siffert.