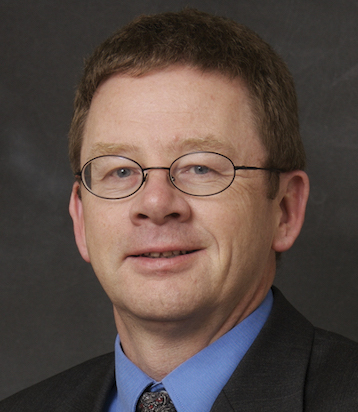 As chief information officer and vice president of computing and information services, Joseph Vaughan leads the Office of Computing and Information Services (CIS), which provides information technology services to the Harvey Mudd College community. Since Harvey Mudd is the lead college in the Claremont Intercampus Networking Effort (CINE) and in Sakai at The Claremont Colleges, Vaughan also oversees CIS contributions in those areas.
Professional Background
Prior to coming to Harvey Mudd, Vaughan spent 14 years working in administration at UCLA, most recently as director/humanities CIO in the UCLA Center for Digital Humanities. He served as chief administrative officer for a number of humanities departments. Prior to working at UCLA, he was head of studies and owner of Piccadilly Idiomas, S.L., an English language school in Madrid, Spain.
Education
Vaughan earned his C.Phil. and M.A. degrees in philosophy at UCLA and his B.A., first class honors, in philosophy and psychology at Trinity College, Dublin, Ireland. At Trinity College, he was twice awarded the Bernard Prize in Philosophy.
Additional Information
Vaughan currently serves on the Educause Jane N. Ryland Fellowship Committee and on the Educause Quarterly Editorial Board. He is a panelist for the National Endowment for the Humanities, and was a fellow of the Frye Leadership Institute in 2005.
At UCLA, Vaughan collaborated with faculty in developing numerous award-winning projects, including: the Logic Software project with David Kaplan, who won the 2003 Copenhaver Award for Innovation in Teaching with Technology; with Todd Presner, who won an American Council of Learned Societies Digital lnnovation Fellowship for the Hypermedia Berlin Project in 2006; and in 2004, with Robert Englund, who won the National Humanities Center Lyman Award for the Cuneiform Digital Library Initiative. In addition to his administrative duties at UCLA, he served as a teaching assistant, teaching associate and teaching fellow.
Contact Information
Joseph Vaughan
909.621.8613
vaughan@hmc.edu