Advik Mareedu Wins National Singles Title at ITA Cup
October 18, 2022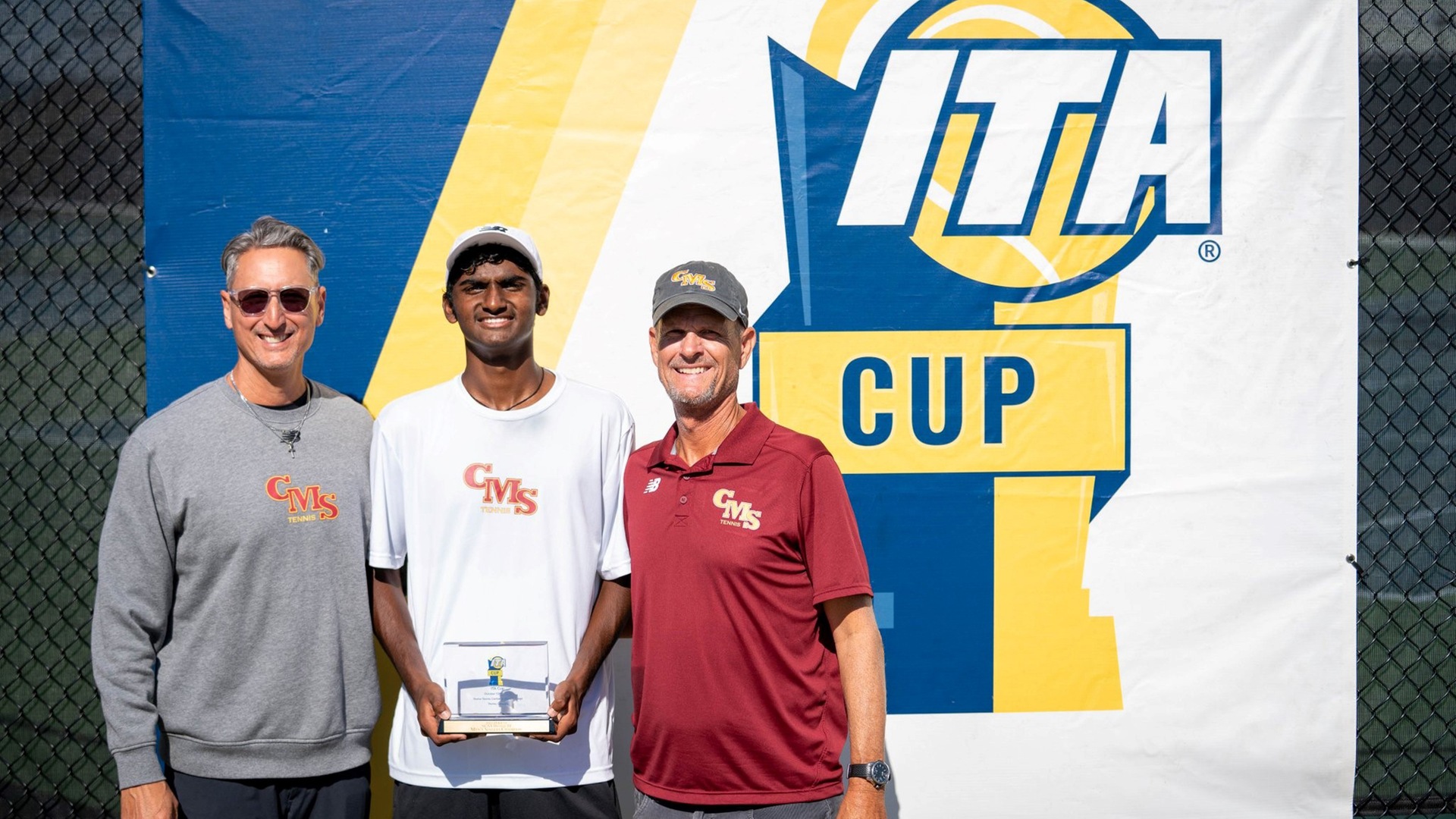 First-year Advik Mareedu dropped the first set of his young career (7-5 in the second) to Tristan Bradley of Bowdoin, but bounced back to win the third set 6-2 to win the national singles title at the ITA Cup on Saturday morning at the Rome Tennis Center.
Full set scores were 6-4, 5-7, 6-2 as Mareedu became the first Stag to take the ITA Cup singles title since Michael Starr did it in 2006, also as a first-year at Harvey Mudd College.
The win improves Mareedu to 9-0 in his young career, including five wins at the ITA West Regionals from Sept. 30-Oct. 2, and then four at the ITA Cup. He breezed through the regionals with five straight set wins, with none of the sets even coming closer than 6-4 (when he defeated Caleb Wilkins of Chapman 6-3, 6-4 in the finals).
At the ITA Cup, he was tested a few times, beginning with Thursday's quarterfinals against Thomas Yu of Johns Hopkins, when he won a second set tiebreaker 7-0 to take a 6-2, 7-6 win, bouncing back after dropping four straight games to fall behind 6-5 in the second set. 

In the semifinals on Friday, facing Reid Staples of Bowdoin, he earned a 6-4, 7-6 win, fighting off three set points in the second set, including one at 6-5 in the tiebreaker, the start of a 3-0 run to close it out. That set up another matchup with a Bowdoin player on Saturday in the finals, and he came through in three sets to earn the first-place trophy.
Mareedu and the Stags will next be in action in the spring, when they open up play on Feb. 11 with two home matches against Biola and Concordia.
CLAREMONT-MUDD-SCRIPPS NEWS RELEASE, Oct. 15, 2022