McGregor Center "Architecturally Brilliant"
October 11, 2022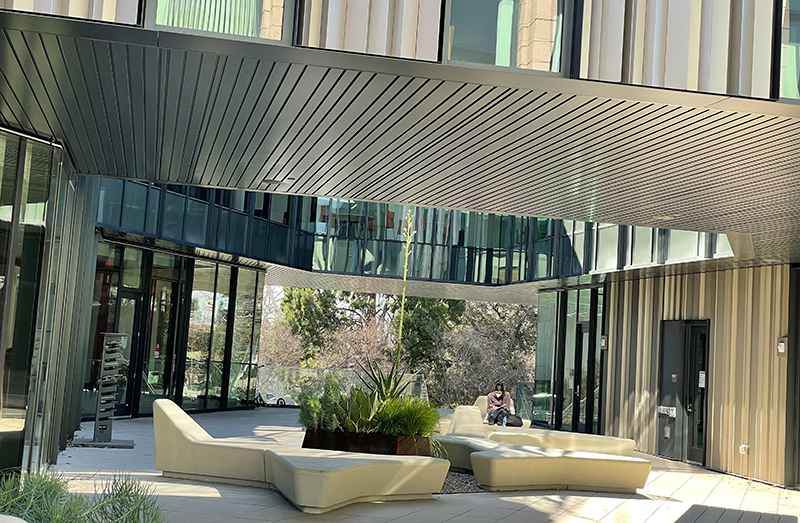 Deemed "architecturally brilliant," the Scott A. McGregor Computer Science Center at Harvey Mudd College designed by Steinberg Hart won a Grand Prize award and was recognized in the October 2022 issue of Learning By Design.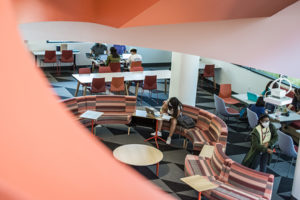 The three-story, 36,000-square-foot McGregor Center, completed in 2021, is home to Harvey Mudd's rapidly growing computer science department and houses a permanent makerspace, labs, Clinic Program space, student study and collaboration space, as well as administrative and faculty offices. In its 2022 Architectural and Interior Design Awards, Learning By Design magazine awarded just five Grand Prize awards from over 100 projects submitted. The McGregor Center was one of the well-designed projects that stood out for its novel design, transparency, connectivity, safety, sustainability, great interiors and sophistication.
All submitted works were judged and scored based on six submission criteria: innovation; sustainability; interior design; next-generation learning; planning and functional design; and community needs. The distinguished jury of architects and education facility professionals described the McGregor Center building design as "modern and colorful with great amenities to a college campus with the courtyards and social gathering spaces. Very nice sequence of light filled spaces and a well-balanced ecosystem of program and collaboration spaces. Love how the building engages students from across the campus."
Harvey Mudd's McGregor Center has won several other design awards, including the Educational Honor Award (American Institute of Architects Los Angeles, 2021), Southern California's Best Higher Education/Research Project (Engineering News-Record California, 2021) and the 2020 People's Choice Award (Southern California Development Forum Honor Award; Unbuilt/Under Construction category, 2020).
Read the full Learning By Design magazine October 2022 article.