Harvey Mudd Ranks High in U.S. News & World Report 2023
September 12, 2022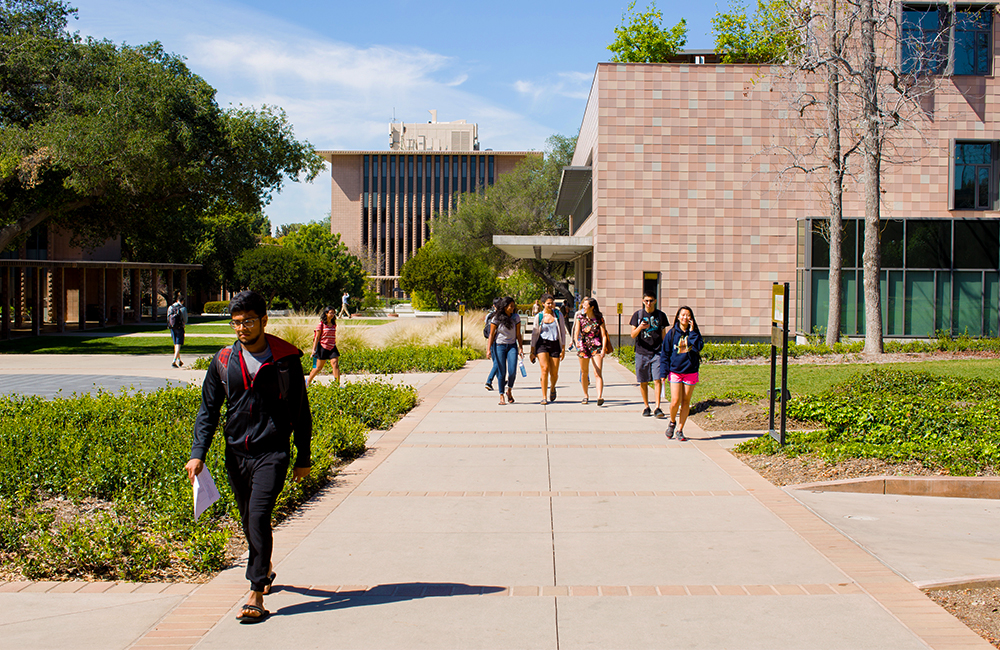 Harvey Mudd College ranked No. 2 for undergraduate engineering programs at non-doctorate granting institutions in U.S. News & World Report's Best Colleges 2023, sharing the second place with Olin College of Engineering. Over the past nine years, Harvey Mudd has tied for the No. 1 spot with Rose-Hulman Institute of Technology four times and taken the No. 2 spot five times.
Harvey Mudd's engineering department was also recognized in the Best in the Specialties section, coming in at No. 3 in mechanical engineering, No. 4 in computer engineering, No. 6 in civil engineering and No. 7 in electrical engineering. Harvey Mudd offers a general engineering degree that emphasizes experiential, hands-on learning and team-based projects with real-world applications.
In year three of U.S. News & World Report's ranking of computer science programs, which includes both doctoral and non-doctoral granting institutions, Harvey Mudd came in at No. 29 and was the highest-ranked undergraduate-only college on the list.
Harvey Mudd ranked No. 15 for Undergraduate Research and No. 16 for Senior Capstone Programs. Harvey Mudd's undergraduate research and Clinic Program are both hallmarks of the College's hands-on educational experience.
The College ranked No. 19 this year on the list of Most Innovative Schools and No. 36 for Best Undergraduate Teaching.
In the overall ranking of national liberal arts colleges, Harvey Mudd came in at No. 29.
In the category of Campus Ethnic Diversity, an unranked list, Harvey Mudd had the top score of 0.74. Increasing diversity has been a strategic priority for Harvey Mudd; the 2015–2016 entering class was the most ethnically diverse in the College's history, and each incoming class since has contributed to building a more diverse community.
On the Best Value Schools list, Harvey Mudd came in at No. 89.
According to U.S. News & World Report, the methodology used this year was the same as for last year and included: graduation and retention rates (22%), social mobility (5%), graduate rate performance (8%) undergraduate academic reputation (20%), faculty resources (20%), student selectivity (7%), financial resources (10%), alumni giving (3%) and graduate indebtedness (5%).