Harvey Mudd Ranks No. 1 again in Washington Monthly
September 9, 2022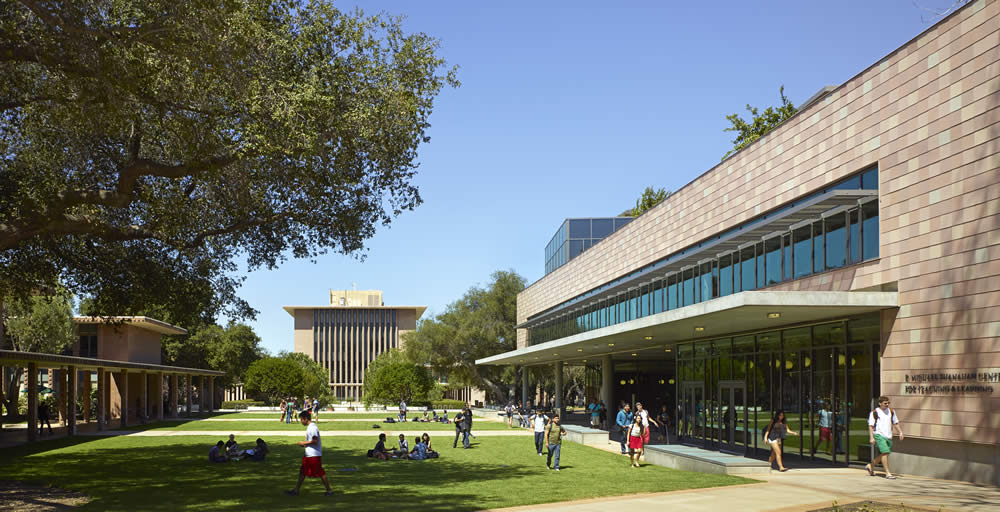 Harvey Mudd College ranked No. 1 for the second year in a row in Washington Monthly's 2022 College Guide and Rankings issue, a rating of U.S. colleges and universities based on contributions to the public good.
Three Claremont colleges landed in the top 10 of national liberal arts colleges this year, the strongest showing yet in Washington Monthly's rankings. In addition to Harvey Mudd at No. 1, Pomona College came in at No. 2 and Claremont McKenna College at No. 8.
Harvey Mudd also ranked No. 9 among West Coast schools for Best Bang for the Buck.
"We rank four-year schools (national universities, liberal arts colleges, baccalaureate colleges and master's universities) based on their contribution to the public good in three broad categories: social mobility, research, and providing opportunities for public service," wrote Washington Monthly editors in the guide's introduction. "We also rank Best Bang for the Buck colleges, which help non-wealthy students obtain marketable degrees at affordable prices."
Harvey Mudd rates highly in these and many other survey factors with its emphasis on community engagement, integration of community service into the curriculum, support of student service organizations, collaborative programs in local schools, efforts to build a more diverse community and mission to educate socially responsible leaders in science, technology, engineering and mathematics. Harvey Mudd consistently ranks high among colleges and universities for percentage of alumni who go on to earn a PhD in science and engineering.
"We are pleased that Washington Monthly has recognized Harvey Mudd for the work the College has been doing to provide pathways for the social mobility of our students as well as for the many contributions of our students and alumni," said Thyra Briggs, vice president of admission and financial aid.