New Emphasis on Civic Learning at Harvey Mudd College
September 16, 2022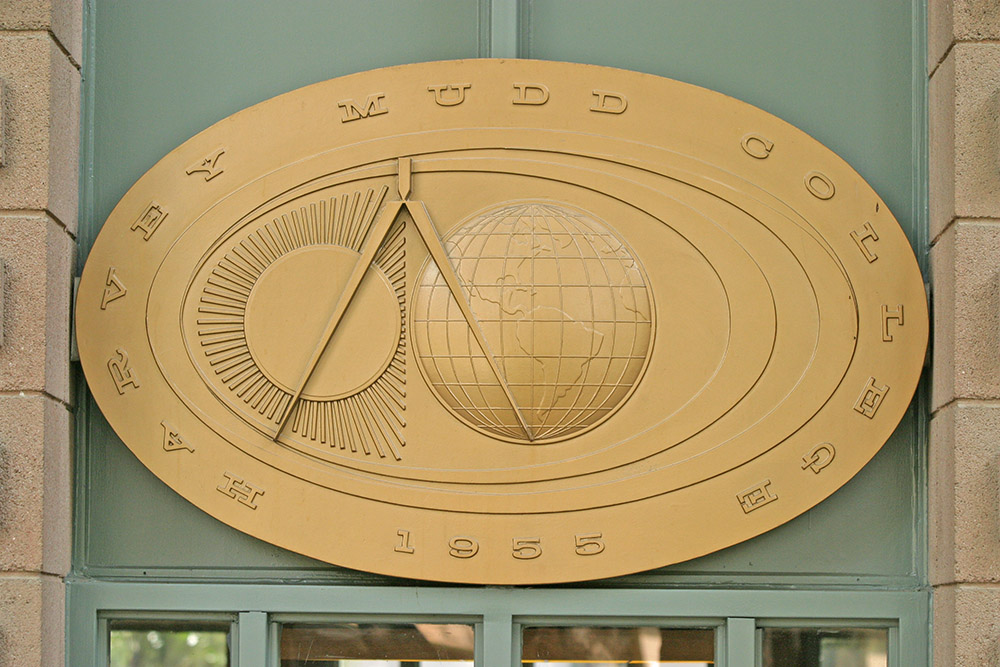 Civic learning and community engagement efforts at Harvey Mudd College have merged, and the College recently received national recognition for its civic activities.
Established in 2015, the Office of Community Engagement began integrating civic learning and engagement activities into its programming during 2020, and the HMC community has been supportive and engaged. Now officially renamed the Office of Civic and Community Engagement (OCCE), its recent initiatives have included developing and implementing an educational yearlong series, Power of Your Voice, as well as other events related to voter registration, elections and public policy. A video created by the office has helped launch voter registration efforts, and students, faculty and staff have attended programs about being civically engaged.
"HMC student voting rates have increased since 2014 when the rate was 13%," says Gabriela Gamiz, director of the OCCE. "In 2018, the rate increased to 49%, and it was 84% for 2020, a testimony that our students value being civically engaged."
In November 2021, HMC received the ALL In Democracy Challenge Platinum Seal for its 2020 voting rate of 84.1% (the 2020 national student voting rate was 66%), putting it among the Top 5 universities/colleges.
In August, the College earned the Highly Established Action Plan Seal for working to increase nonpartisan democratic engagement and graduate engaged voters by building a strong, nonpartisan action plan. ALL IN and the American Democracy Project, Campus Vote Project, NASPA Lead Initiative and the Students Learn Students Vote Coalition created the Strengthening American Democracy Guide to help guide campuses on their journey to graduate democratically engaged students by building effective action plans. In 2019, a rubric based on the guide was released to allow campuses to self-assess the strength of their action plan. ALL IN provides a confidential score and feedback that helps campuses celebrate and strengthen their action plans. The Highly Established Action Plan Seal recognizes campuses that score at least 32 out of 36 possible points on the Strengthening American Democracy rubric. Harvey Mudd is one of 82 campuses that earned this inaugural recognition during the 2022 election cycle.
"Having the support from the Harvey Mudd community has been instrumental in moving civic learning and engagement forward," says Marco Antonio Valenzuela, vice president for student affairs and dean of students.
The Office of Civic and Community Engagement works with faculty to support and develop new service-learning courses, utilizes endowed funds to support student community engagement efforts and offers a number of community involvement opportunities for students. Close to half of the Harvey Mudd student body collectively contribute about 17,000 hours to community service each year.
Read Harvey Mudd's Civic and Democratic Action Plan for 2022–2023.