Harvey Mudd Alumni Association Announces 2022 Outstanding Alumni
April 18, 2022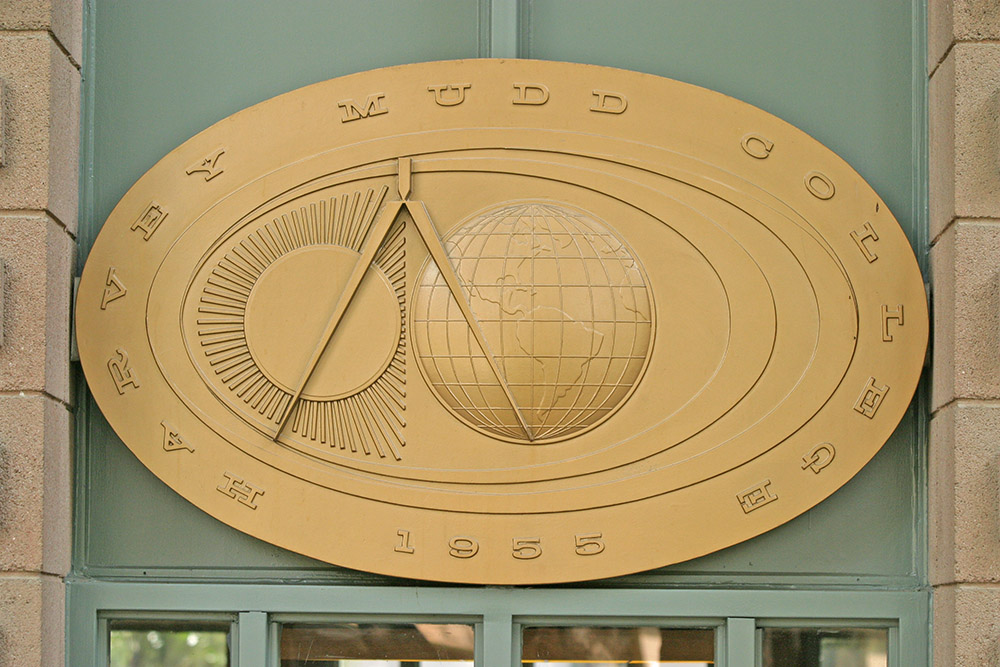 The Harvey Mudd College Alumni Association Board of Governors has announced the recipients of the 2022 Outstanding Alumni Award, which recognizes impact on the College as well as service to society.
Given from alumni to alumni, the award recognizes individuals who have made a sustained and effective commitment to improving society and who best exemplify the mission of Harvey Mudd College. The board of governors selected four recipients this year.

Brenda Dingus '82 (physics) is recognized for her outstanding scientific and technical contributions in the field of gamma-ray astrophysics. She earned a PhD from the University of Maryland, College Park and began her professional career in the field of high-energy gamma-ray astrophysics as a researcher at the NASA Goddard Space Flight Center, which included working on the Energetic Gamma Ray Experiment Telescope. Dingus taught at the University of Utah and at the University of Wisconsin, Madison, where she pursued a passion for gamma-ray astrophysics by working for the Los Alamos National Laboratory on the Fermi Gamma-ray Large Area Space Telescope. She also worked at Los Alamos as a scientist on the Milagro experiment, a ground-based Cherenkov radiation telescope, and then on the High Altitude Water Cherenkov (HAWC) Observatory, a wide-field TeV gamma-ray observatory. For the HAWC Observatory, she was the first U.S. spokesperson, then the deputy project manager during construction, and, later, the operations manager. She has published numerous papers and earned many recognitions, including the Presidential Early Career Award for Scientists and Engineers (1999), American Physical Society Fellow (2006) and Los Alamos National Laboratory Fellow (2010). In 2013, Dingus earned a Los Alamos performance award for her leadership on the construction of the HAWC experiment.

Steven Haddock '87 (independent studies) applies the tools of biology, chemistry and engineering to advance the knowledge of bioluminescence in marine organisms and of the deep-sea environment. He earned a PhD in marine biology from University of California, Santa Barbara then joined the Monterey Bay Aquarium Research Institute, where he is a senior scientist. Haddock is an adjunct professor at the University of California, Santa Cruz and vice chair of the Research Activity Panel for the Monterey Bay National Marine Sanctuary. He has authored or co-authored over 100 scholarly works on bioluminescence, ecology and biodiversity in marine organisms and has published two books: Practical Computing for Biologists and Scientific Blue-Water Diving. He helps educate the public about marine ecosystems through jellywatch.org, the Bioluminescence web page, online videos and countless presentations, and is an expert spokesperson on the environmental risks of deep-sea mining. Haddock received the Ed Ricketts Memorial Award in 2018 for an exemplary career that has included advancing knowledge in the field of marine science.

An engineer in manufacturing since graduating from Harvey Mudd College, Gina Janke '87 (engineering) is involved in a variety of programs supporting young people in STEM. Most noteworthy is her lifelong involvement with the Society of Women Engineers. Among her leadership and community outreach activities are the collection and administration of scholarships for local female engineering students. Her STEM outreach has included presenting workshops for Girls Empowered by Math and Science, representing SWE at Milwaukee's STEMfest and judging at Future City Competitions for Milwaukee middle school students. She is a quality engineer at Andis Company and remains a passionate advocate in the community, making significant contributions to the field of engineering.

Scott Park '87 (engineering) is recognized for his leadership in business operations at a major international corporation. He earned a master's degree in international management from the University of California, San Diego and is now president and chief executive officer of Doosan Bobcat in 2013. Over his career, spanning from consulting to construction equipment, he furthered the practices of manufacturing excellence, total quality management, information technology and strategy development. He is helping train the next generation of engineers through Doosan Bobcat's sponsorship of Clinic Program projects and by serving on HMC's Engineering Leadership Advisory Board.