Darryl Yong '96 Named ACE Fellow
April 12, 2022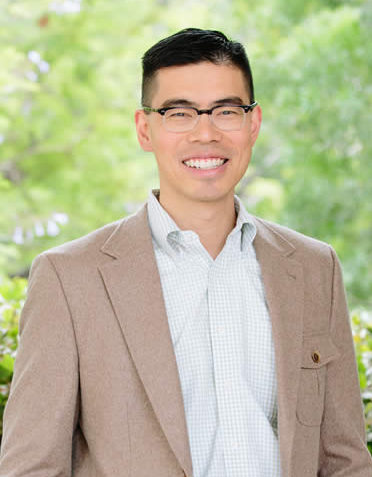 Darryl Yong '96, Harvey Mudd College professor of mathematics known for his work on active and inquiry-based learning, inclusive pedagogy and curriculum, and teacher training programs, has been named an American Council on Education (ACE) Fellow for academic year 2022–2023.
The ACE fellowship program combines retreats, interactive learning opportunities, visits to campuses and other higher education-related organizations, and placement at another higher education institution to condense years of on-the-job experience and skills development into a single year. Fellows also conduct projects of pressing concern for their home institution and seek to implement their findings upon completion of the fellowship placement. Established in 1965, the ACE Fellows Program is designed to strengthen institutions and leadership in U.S. higher education by identifying and preparing faculty and staff for senior positions in college and university administration through its distinctive and intensive nominator-driven, cohort-based mentorship model.
"The ACE Fellows program embodies ACE's goal of enriching the capacity of agile leaders to problem-solve and innovate, and it fuels the expansion of a talented and diverse higher education leadership pipeline," said ACE President Ted Mitchell. "Fellows continue to excel in prominent leadership roles, and the potential of this new cohort to bring strong leadership to institutions across America greatly excites me."
Yong focuses his research on secondary and tertiary mathematics education. He is primarily interested in how secondary-school mathematics teachers deepen their content knowledge for teaching, gain leadership skills and learn new pedagogical strategies, particularly through peer communities. He serves on the steering committee for Math for America Los Angeles, an organization that he helped to start in 2007, and has worked closely with the Teacher Leadership Program of the IAS/Park City Mathematics Institute since 2003.
Yong also researches effective strategies for teaching and learning mathematics in higher education. He has a special interest in inclusive pedagogy and seeks to broaden participation in the mathematical sciences. Yong has served as the College's associate dean for diversity and was the inaugural director of The Claremont Center for Teaching and Learning. His awards have included the American Mathematical Society Award for Impact on the Teaching and Learning of Mathematics, the Mathematical Association of America Southern California-Nevada Section Teaching Awards and a Pomona Unified School District Community Service Award.
About 2,500 higher education leaders have participated in the ACE Fellows Program over the past five decades, with more than 80% of Fellows going on to serve as senior leaders of colleges and universities. Recent ACE Fellows from HMC include Associate Professor of Mathematics Talithia Williams (2015–2016) and Elizabeth Orwin '95 (2019-2020), former HMC James Howard Kindelberger Professor of Engineering and department chair, now dean of the School of Engineering and CS at the University of the Pacific.