Harvey Mudd Eliminates SAT/ACT Requirement for Fall 2021 and Fall 2022
June 19, 2020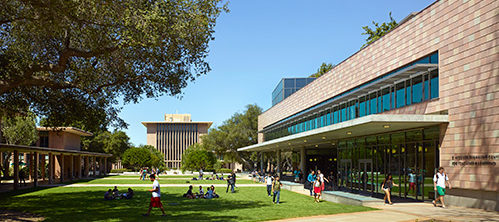 Harvey Mudd College announced today that its admission process would be test-optional for the students applying during the 2020-2021 and 2021-2022 admission cycles.
"We know that COVID-19 has severely limited access to standardized testing for students around the world, and we hope that this change will remove one area of stress during this uncertain time," says Thyra Briggs, vice president for admission and financial Aid.
The test-optional policy applies to the SAT and ACT tests and will apply to all applicants to the College, including transfer and international students.  The two-year pilot program will allow the Office of Admission to evaluate the role that testing plays in the admission process before a decision is made whether to make the policy change permanent.
Earlier this year, the college announced that the admission process would no longer require or consider SAT subject tests.
"Should students choose to submit SAT or ACT tests, we will consider them, but students who do not or cannot submit these tests will in no way be at a disadvantage in our holistic review process," Briggs said.
To learn more about Harvey Mudd's admission requirements and policies, please see the Harvey Mudd College Office of Admission & Financial Aid.