Physics Professor Awarded Mudd Prize
May 23, 2019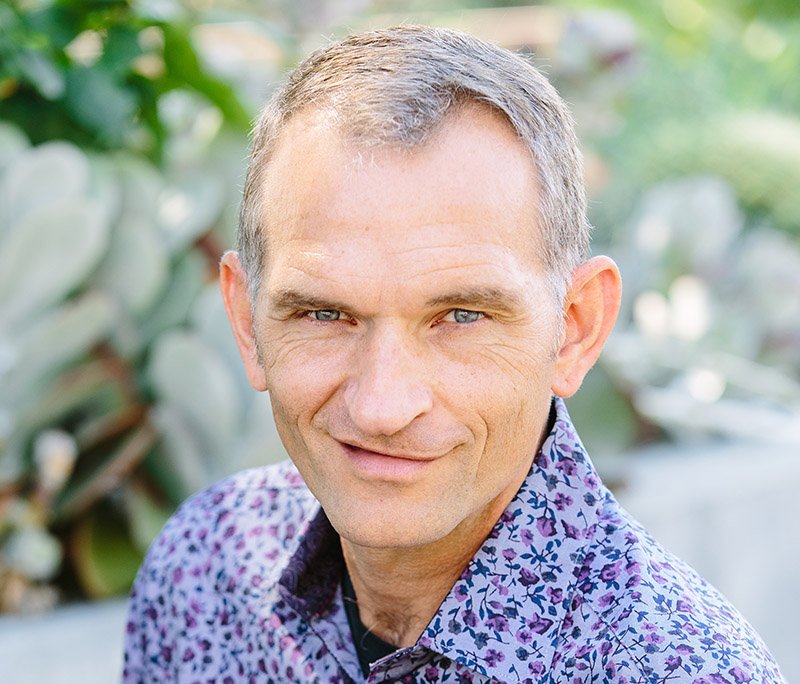 Tom Donnelly, professor of physics and incoming chair of the faculty, is the recipient of the 2019 Henry T. Mudd Prize, an award that recognizes extraordinary service. The honor was announced at the College's 61st Commencement ceremony May 19. Awardees receive $6,000, $3,000 of which is designated for use within the College at the discretion of the recipient.
The Henry T. Mudd Prize is awarded each year at Commencement to a member of the Harvey Mudd community whose service to the College and its mission is deemed exemplary. Henry T. Mudd (1913–1990), the son of Harvey S. Mudd, was instrumental in the creation and early development of the College named for his father. Henry Mudd served as a founding trustee and chair of the board for 23 years.
Lisa Sullivan, vice president and R. Michael Shanahan Dean of the Faculty, accepted the award, thanked the community and congratulated the graduates on behalf of Donnelly, who is on sabbatical in Portugal.
Donnelly joined the HMC faculty in 1997. He uses ultrafast laser pulses as a tool for exploring nature. Ultrafast lasers produce pulses that blink on and off in a millionth of a billionth of a second, so a pulse can be used as a stop-motion flash with exquisite time-resolution. Alternatively, a pulse can be amplified to generate high-intensity light pulses and then used to deposit energy into a material to create high-energy-density states of matter.
Donnelly's research group studies the interaction of high-intensity laser light with novel microstructured targets. They develop machines that are capable of producing micron and sub-micron sized targets to study topics such as laser-driven nuclear fusion and the heating mechanisms that allow laser energy to be absorbed on short timescales by solid-density materials. The research group also builds, characterizes and does science with machines at Harvey Mudd College and with collaborators at the University of Texas at Austin, where they have access to some of the most powerful laser systems ever built.
In addition to his teaching, Donnelly has served in various leadership roles, including associate dean of the faculty and Core Curriculum director. He begins his role as chair of the faculty on July 1, 2019.
Text of the Henry T. Mudd Prize citation awarded to Donnelly
For his exemplary service to Harvey Mudd College spanning over two decades, during which he has served with integrity, collegiality and expertise;
For his selfless dedication to student achievement both in and out of the classroom, encouraging students to seek research opportunities and to make time to take care of their personal and mental health;
For his gentle and compassionate heart, which is ever apparent in his genuine interactions with students, faculty and staff;
For his unrelenting energy and belief in Harvey Mudd College and its mission;
For his active role in mentoring and advocating for junior faculty, serving as a role model in valuing a well-balanced and healthy life;
For serving on the Vice President for Advancement Search Committee and being a valuable partner and sounding board to the Office of College Advancement;
For his heroic and tireless efforts in the WASC reaccreditation process;
For his devotion and commitment to four deans of the faculty, penning "The Dean's Zine";
For admirably serving the College in a number of significant leadership roles, including as Associate Dean of the Faculty, Core Curriculum Director, and CRPT Keeper;
For epitomizing selfless dedication to Harvey Mudd College, being a true citizen of the community, a faculty member to be celebrated.
Professor of Physics Tom Donnelly is hereby designated as the 2019 recipient of the Henry T. Mudd Prize.