Perez Wins 2019 Binder Prize
May 24, 2019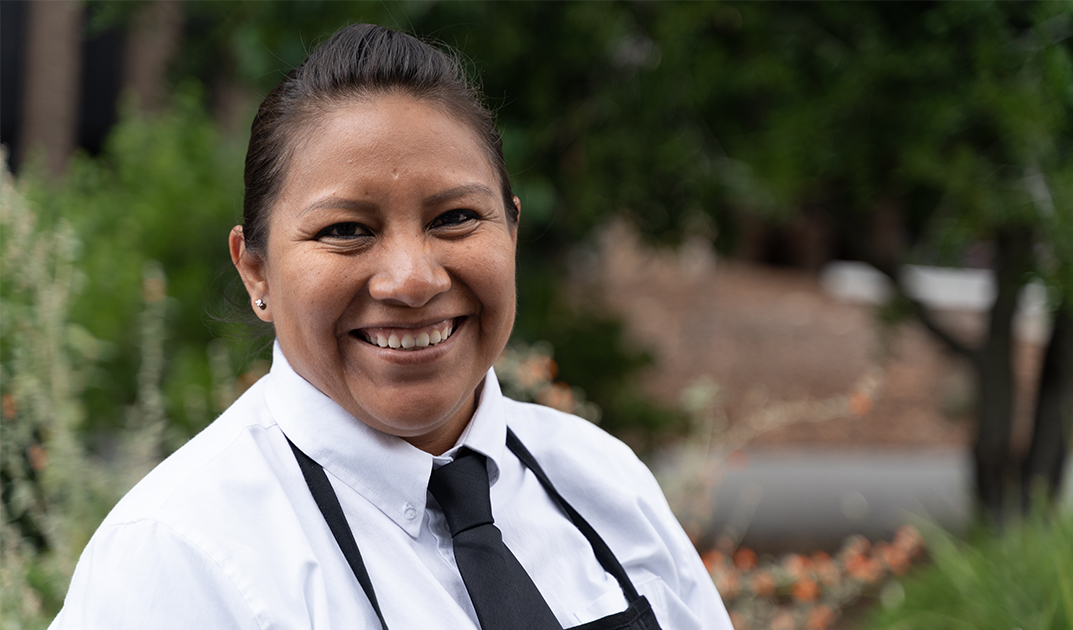 When Viridiana Perez began working at Harvey Mudd College in Dining Services in 2004, the dining hall was still housed in Platt Campus Center and the Shanahan Café didn't exist. If it's hard to imagine the campus without the Café, it's even more difficult to imagine the Café without Perez, who, in her role as barista, is cherished by her coworkers and customers.
Not surprisingly, Perez was selected to receive the 2019 Mary G. Binder Prize, which honors a member of the College's support staff who combines a record of exceptional service with a truly helpful and friendly attitude toward students, faculty and fellow staff members across the Harvey Mudd community.
In nominating Perez for the prize, one person expressed a widely held sentiment about Perez: "Viridiana is one of the most approachable people on campus. She always has a smile on her face and has a friendly attitude no matter what time of the day you talk to her. She checks in on people whenever she talks to them and offers to help in any way she can. She treats all members of the community with caring and compassion."
"Like everyone who gets the Binder Prize, I was surprised," Perez says about learning she'd been selected for the prize, which was established in 1996 by engineering Professor Emeritus Sam Tanenbaum and his wife, Carol, in honor of Carol's mother. "I knew they would be giving it to someone, but I really didn't think that was me."
The prize includes an $800 award, Perez's name added to the Mary G. Binder Prize plaque in the foyer of Galileo Hall and a commemorative certificate. Perez was honored as the Mary G. Binder Prize recipient at the annual Harvey Mudd College End-of-Year Luncheon and Service Awards Monday, May 20.