College Tradition Celebrates Ingenuity, Collaboration May 4–6
April 28, 2015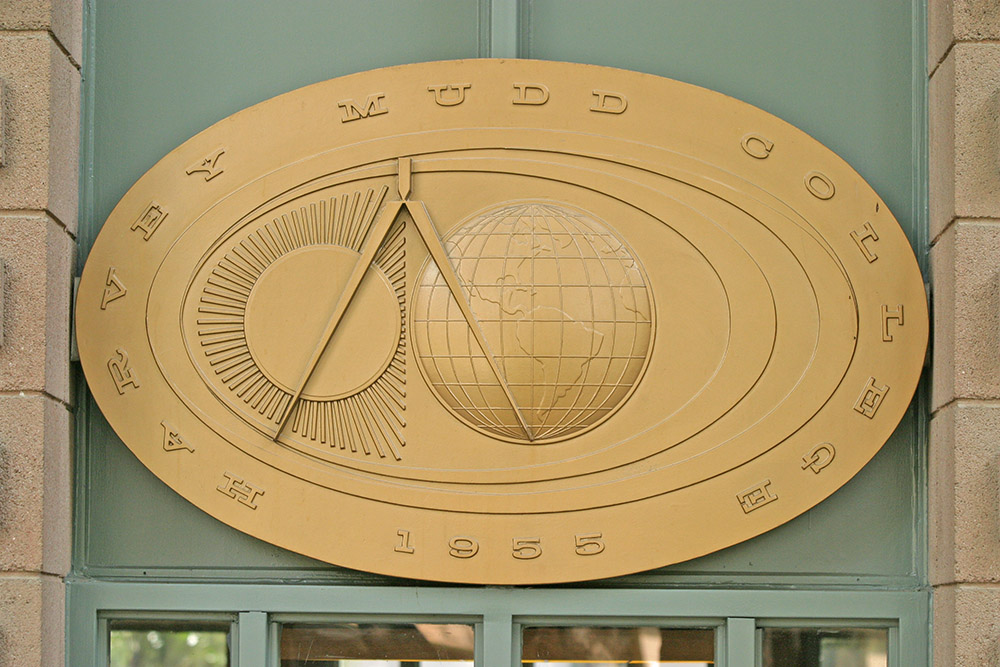 Inspiring design and research is taking place all across the College. City of Hope Hospital has been working with the Harvey Mudd Clinic Program to create a wearable device to stream real-time video of an operation from a surgeon's point of view. Meanwhile, a team of Harvey Mudd physicists, in collaboration with NASA's Jet Propulsion Laboratory, is experimenting with synthetic tracking, a new technique for imaging astronomical moving targets that makes it easier 
to detect smaller, fainter near-Earth asteroids. In the biology department, research is being done on the molecular mechanisms integrating stress and aging in fruit flies.
All of this work and more is being carried out by undergraduates at Harvey Mudd College, which celebrates student achievement by showcasing their research and designs during three days of presentations, May 4 through May 6. All events are free and open to the public.
Presentation Days
Harvey Mudd professors use research as a powerful teaching tool that builds disciplinary depth and prepares students for graduate school and positions in industry. Each year, more than 200 students participate in Presentation Days, and every department and class is well represented—from groundbreaking individual research done by graduating seniors with a faculty member to engaging and eye-opening design projects done by first-year students as part of a class project.
Presentations take place at various locations across campus Monday, May 4, from 9 a.m. to 5 p.m., and Wednesday, May 6, from 8:30 a.m. to 10 p.m. A student art show, followed by a jazz concert highlighting the work of pianist and composer Billy Strayhorn, tops off the celebration on Wednesday night.
"Our students take on real-world problems through individual and group research and design projects that promote learning well beyond the classroom and the laboratory," said Jeff Groves, vice president and R. Michael Shanahan Dean of the Faculty. "Research is often cross-disciplinary, which can lead students to discover a talent and passion for a previously unconsidered field and provide them with an intellectual flexibility and experiential sophistication that will be useful to them as they start their careers."
View the program for Presentation Days (PDF).
Clinic Program/Projects Day
On Tuesday, May 5, the College celebrates the outstanding work of students participating in its renowned Clinic Program, an internationally recognized hallmark of Harvey Mudd College that engages juniors and seniors in solving contemporary technical problems for corporate, national laboratory and agency sponsors. Founded as an innovation in engineering education in 1963, Clinic is a collaborative program between industry and the College that offers a unique educational experience for students that is a cornerstone of the Harvey Mudd curriculum.
This year, 45 student teams will share their solutions to the challenges posed to them by 39 corporate sponsors. Many of the sponsors have completed several projects with Harvey Mudd College. Three of them will be honored this year for participation milestones: Honeywell, which first sponsored a Clinic project in 1975, celebrates 25 projects; Sandia National Laboratories, a sponsor since 1979, also celebrates 25 projects; and QUALCOMM, a sponsor since 1991, celebrates 15.
The College has reached an all-time high in Computer Science Clinic projects this year with 19, due in large part to Harvey Mudd's increased computer science majors—particularly women—and the booming California software industry.
Over the past 50 years, the Clinic Program teams have collaborated with the aerospace industry on almost 300 projects. Startups like SpaceX and Blue Origin call on the Clinic Program to help with new and exciting projects that may help revolutionize space technology.
Since the inception of the Clinic Program, more than 1,500 projects have been completed for about 450 corporate, national laboratory and agency sponsors. Companies retain all intellectual property rights that arise out of the project, and it is not uncommon for Harvey Mudd students to be named on patents. In recent years, Clinic sponsors have averaged between 10 and 15 patent disclosures at the end of their projects.
Nationally, there are over 100 colleges and universities that have adopted a capstone program similar to Clinic. Schools from around the world continue to visit Harvey Mudd College to gain valuable insights on establishing their own program, most recently Singapore Institute of Technology and University of Habib, Pakistan.