Narrowly defined, entrepreneurship involves setting up a business and taking on the financial risks in the pursuit of profit. At Harvey Mudd, we believe in a broader definition. The College's mission calls upon us to educate students to become leaders in the STEM fields and in the humanities, social sciences, and the arts so that they may better understand the impact of their work on society.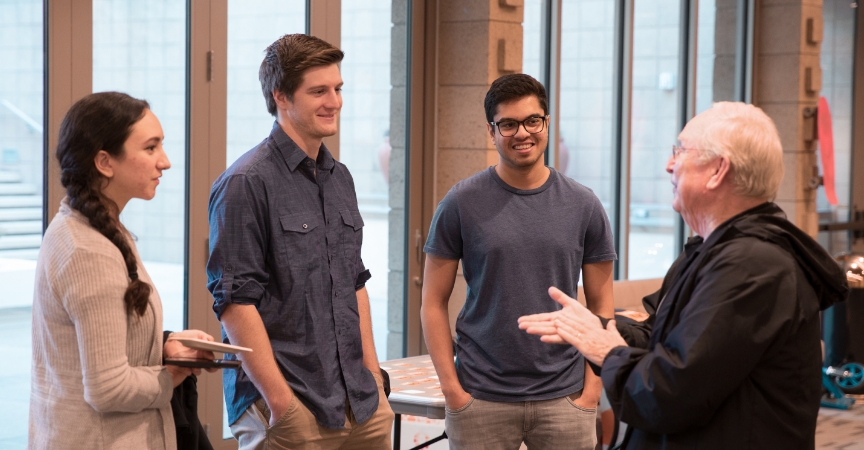 Thus, entrepreneurship at HMC includes creating sustainable value with triple bottom lines:
financial value,
human value and
environmental value.
For us, there is no entrepreneurship without measured impact across all these areas. Because of this, we approach entrepreneurship as a key mindset. We believe that it requires new thinking and transdisciplinary approaches, very similar to how we have approached educating students on topics such as leadership or climate change.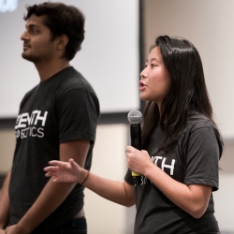 We also believe entrepreneurship at HMC must be equitable and inclusive. It cannot be just a vocation or an opportunity that is limited to the rarefied few with connections. We all are impacted in some way by entrepreneurship and, as such, we at Harvey Mudd College are committed to confronting the endemic inequities that limit opportunities and hamper inclusive participation. Only then can we ensure that the future engines of technological and human innovation will be available to everyone.