5C Entrepreneurship Resources
Resources available to students at The Claremont Colleges who are interested in pursuing entrepreneurial activities include:
The Rick and Susan Sontag Center for Collaborative Creativity (The HIVE)
The HIVE helps students increase their creative capacity and practice collaboration across differences. Partnering with faculty, the Hive provides learning experiences that move students through ambiguous real-world challenges toward creative solutions. The Hive provides a space to experiment and play and fosters collaboration by bringing people with diverse backgrounds and perspectives together. We are helping transform the way liberal arts education is delivered.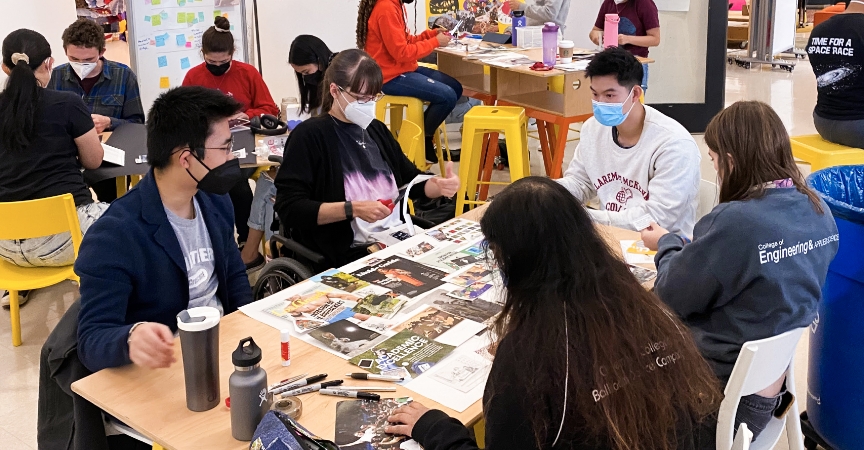 The Harvey Mudd College Makerspace
The Harvey Mudd makerspace is a student-run facility for providing access to tools, resources, space, and storage to work on extracurricular projects. We are dedicated to making this a space where all students feel comfortable working on a variety of projects, from electronics to sewing to artistic endeavors. The makerspace at Harvey Mudd allows students to build real-world prototypes of ideas they hope to test and implement to address real-world problems.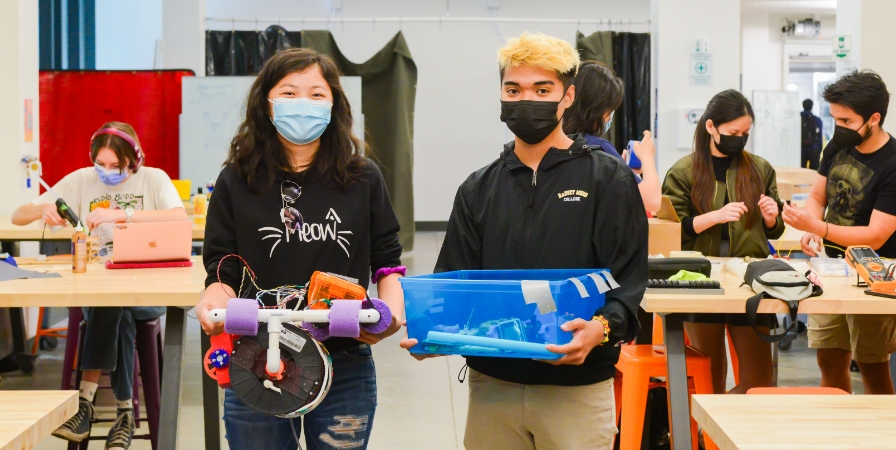 RC Baker Foundation Machine Shop
Harvey Mudd College's RC Baker Foundation Machine Shop offers opportunities for students to turn ideas into reality. The machine shop includes additive manufacturing machines, conventional and CNC lathes and mills, furnaces for heat-treating, a full wood shop and advanced fabrication machines. Through this combination of fabrication methods, students can choose the best process to make their design. Any Claremont College student or faculty member may work on their own projects in the machine shop after undergoing a safety orientation and passing an associated test. The machine shop is most commonly used by students taking Harvey Mudd's Introduction to Engineering Design and Manufacturing (E4) course, where students build a hammer from scratch as a major design project. In addition, students participating in Harvey Mudd's Clinic program, Autonomous Vehicles (E11) course and research across various disciplines frequently use the shop to design and manufacture parts needed for research projects.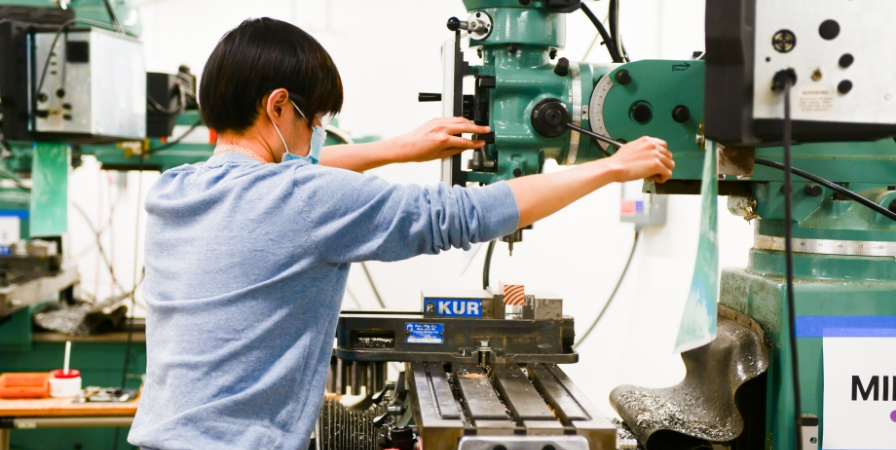 Claremont McKenna College's Randall Lewis Center for Innovation and Entrepreneurship
The Randall Lewis Center for Innovation and Entrepreneurship fosters and supports the entrepreneurial initiatives of the students at The Claremont Colleges. The center provides resources for faculty and student research on topics related to innovation and entrepreneurship; supports curricular and co-curricular programming, including workshops, networking events, speakers, and mentoring and internship programs. Students have access to laboratory space, design software, and other resources to meet their entrepreneurial needs. The RLCIE leadership team includes students, faculty, staff, and an Advisory Board.