Dean of the Faculty Staff
Dean's Office Staff
Assistant to the Dean
Holly Hauck
Sprague 403
909.621.8340
hauck@hmc.edu
Administrative Coordinator
Esther Hughes
Sprague 403
909.621.8122
hughes@hmc.edu
Administrative Assistant
Carissa Saugstad
Sprague 403
909.607.0667
csaugstad@hmc.edu
Other Offices and People Reporting to the Dean of the Faculty
Associate Dean for Academic Affairs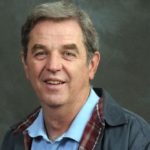 Bill Daub
Jacobs 1207 or Department of Student Affairs
909.607.2629 or 909.621.8125
bill_daub@hmc.edu or academicdeans-l@g.hmc.edu
Calendly link: http://calendly.com/daub
Collaborates with the Associate Dean for Academic Affairs, the Associate Dean for Academic Resources and Student Success, and the Director of Learning Programs in providing support for student academic success.
Serves as the ultimate academic adviser at the College.
Assistant Dean for Academic Affairs
Elizabeth Connolly
Keck 1226 or Department of Student Affairs
909.607.2087 or 909.621.8125
connolly@g.hmc.edu or academicdeans-l@g.hmc.edu
Calendly Link: http://calendly.com/elizabeth-connolly
Core Curriculum Director
Ben Wiedermann
Olin B161C
909.607.5330
bwiedermann@g.hmc.edu
Oversees Core scheduling, staffing and assessment.
Facilitates development of electives for first year students, both at Harvey Mudd and in the 5-Cs.
Associate Dean for Research and Experiential Learning
Chris Clark
Sprague 4th Floor
clark@hmc.edu
Spearheads and supports efforts to broaden the summer research and experiential learning program.
Provides opportunities for faculty members to develop their ability to seek, obtain, and administer grants from external agencies.
Works with the Research Committee to award internal college funding.
Oversees the summer research program.
Associate Dean for Faculty Development
Talithia Williams
Shanahan 2412 or Sprague 4th Floor, Room 411
909.607.1262 or 909.607.0453
twilliams@g.hmc.edu
Supports faculty development at all career stages.
Serves as a faculty resource for diversity and inclusion efforts.
Director of Accessible Education and Coordinator of Special Projects
Brandon Ice
Sprague 102
909.607.3148
bice@hmc.edu
Oversees efforts to provide equal access to campus programs and activities for all members of the college community, including coordinating and overseeing academic accommodations for students with disabilities in compliance with the American with Disabilities Act (ADA).
Manages special projects within the purview of the Dean of the Faculty's Office including but not limited to projects related to accreditation, space and building, grants writing, budgeting, and visiting delegations.
Assistant Vice President of Institutional Research and Effectiveness
Laura Palucki Blake
Sprague 406
909.607.8191
lpblake@hmc.edu
Partners with academic and administrative units to develop and manage comprehensive institutional research, assessment and strategic planning to support the curricular, analytical, informational, reporting needs of the college.
Coordinates and manages the WASC accreditation process, including serving as the institution's liaison to the accrediting agency; assisting in the implementation of programmatic and assessment modifications and improvements.
Senior Director of Corporate Relations

Colleen Coxe
Sprague 409
909.607.7015
ccoxe@hmc.edu
Manages the College's comprehensive corporate relations program to promote the College within the corporate sector.
Works closely with clinic directors and the academic community in the implementation of the Clinic Program, including assembling the annual project portfolio.
Develops partnership opportunities and funding sources to support college-based needs and programs.
Assistant Director of Corporate Relations
Kelly Barker
Sprague 409
909.607.0898
kelly_barker@hmc.edu
Coordinates special events, campus tours, and other corporate, sponsor and donor-related stewardship activities.
Handles administrative and budget details for corporate relations unit.
Senior Director of Learning Programs
Wendy Menefee-Libey
Shanahan 1472
909.607.3626
menefee@hmc.edu
Oversees the Harvey Mudd Writing Center and stewards the College's core writing program.
Oversees the Academic Excellence Program.
Director of Study Abroad
Rhonda Chiles
Platt Campus Center
909.607.3993
rhonda_chiles@hmc.edu
Oversees the Harvey Mudd Study Abroad Program.
Organizes outreach and recruitment for the Harvey Mudd Study Abroad program.
Develops and coordinates study abroad promotional programs, informational materials and various orientations sessions.
Director of Upward Bound
Angie Covarrubias Aguilar
Platt Campus Center [downstairs]
909.621.8123
Angie_Aguilar@hmc.edu
Supervises Upward Bound staff, conducting staff meetings, staff training and evaluation, and personnel management.
Coordinates all programs and student academic assessment activities.
Organizes outreach efforts to parents, target school staff, the Harvey Mudd community, local community organizations, summer mentors and supporting agencies and programs