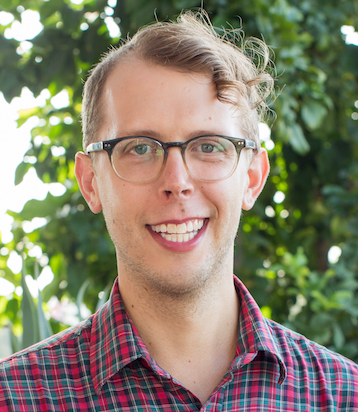 David Seitz, PhD, is a cultural geographer who researches questions of citizenship, difference and affect. Seitz investigates how people form, or don't form, community through space and seeks to open up scholarly, activist and public conversations about the emotional and spatial dimensions of conflicts over citizenship, race, class, gender, sexuality and religion.
Seitz's first book,A House of Prayer for All People: Contesting Citizenship in Queer Church, will be released in November with the University of Minnesota Press. The book investigates the emotional dynamics of intimacies and solidarities across race, gender and nation at a large, predominantly LGBTQ church in Toronto, Canada. An avidStar Trekfan, David's next book project will examine how the franchise reflects the geographies of race, capitalism and colonialism.
Seitz earned a PhD in human geography, women and gender studies and sexual diversity studies from the University of Toronto. He spent the 2016–2017 academic year as a visiting scholar in sexuality studies at the Centre for Feminist Research at York University.
Media Appearances
Further Resources