McGregor Computer Science Center Earns 2023 Facility Education Design
April 25, 2023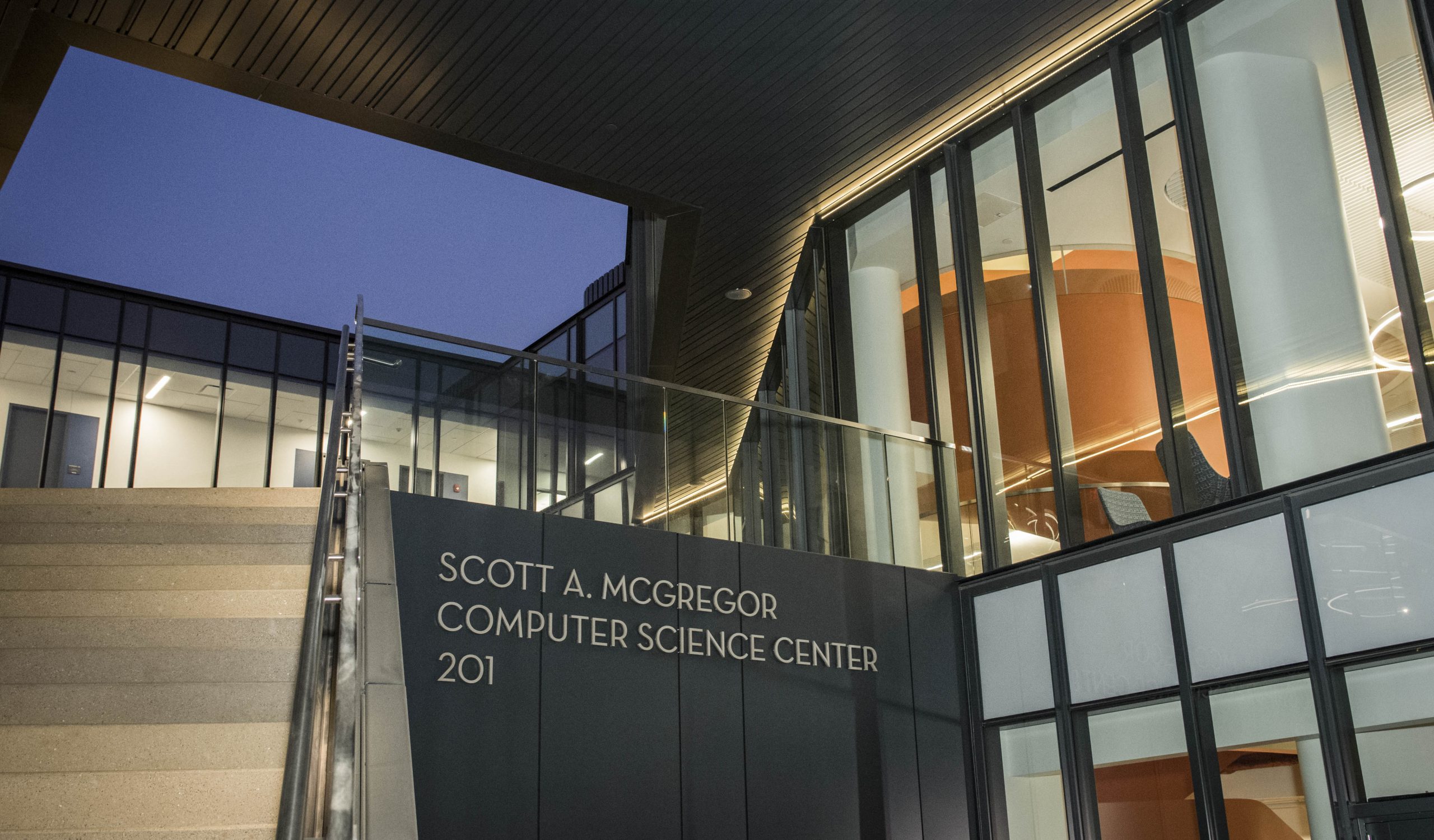 The American Institute of Architects (AIA) announced that the Scott A. McGregor Computer Science Center at Harvey Mudd College was awarded the institute's highest honor for educational projects, the Facility Education Design Award of Excellence. The award recognizes state-of-the-art, net-zero education environments that define the principles of good design in the 21st century.
"We are very excited to see the Scott A. McGregor Computer Science Center being recognized by AIA for this design excellence award," says Daniel Madrigal, senior director of plant operations at Harvey Mudd College. "The facility has been an amazing addition to the campus, and we appreciate the generosity of our donors in making it a reality."
Designed by architectural firm Steinberg Hart, the three-story, 36,000-square-foot McGregor Center was completed in 2021 and includes labs, areas for HMC's Clinic Program, research and collaboration spaces, departmental offices and a makerspace, which provides students and faculty access to tools, resources and storage to work on extracurricular projects. Madrigal says, "Over the past two years, we have seen the building come to life and become a cornerstone of innovation, collaboration, interaction and makerspace creation that it was designed and built for. The makerspace offerings continuously grow and evolve to fit the needs of the wider community."
A jury of five judges scored McGregor's design for integration, equitable communities, ecosystems, water, energy, well-being, resources, change and discovery. One judge commented, "Simple things like the envelope truly have a significant impact and provide a different overall view. From an innovation standpoint, I really appreciate the work [the project team] put into it. They also really did a good job at maintaining net-zero parameters."
The McGregor Center has become an emblem of the College with its impressive, welcoming entrance open to Platt Blvd. and Dartmouth Ave. It has won several other awards for its design, including the Grand Prize Award (Learning by Design, 2022), the Educational Honor Ward (AIA Los Angeles, 2021) Southern California's Best Higher Education/Research Project (Engineering News-Record California, 2021) and the 2020 People's Choice Award (Southern California Development Forum Honor Award, 2020).

Read more about the framework for the award on AIA's website at Harvey Mudd College, Scott A. McGregor Computer Science Center.