Harvey Mudd Watson Fellow to Study Building Community Through Art
April 7, 2023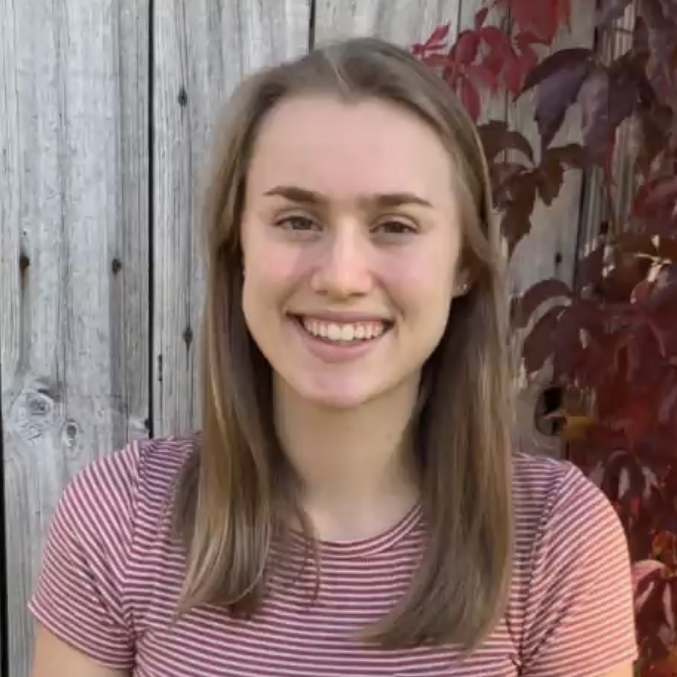 How can large scale art involve the public? What types of creative environments empower communities? As the recipient of a Thomas J. Watson Fellowship, Sidney Taylor '23 will work alongside artists and engineers to discover how they ignite civic imagination through large-scale, public art creation.
Taylor is one of 42 fellows selected this year from 41 participating institutions. The Watson provides a year of unparalleled international discovery for graduating college seniors. Fellows receive $40,000 for 12 months of travel and college loan assistance as needed. Taylor's project, "How Art Builds Community, How Communities Build Art," will take her to Canada, Spain, the United Kingdom, Australia and Taiwan.
"I applied to the Watson Fellowship because I want to challenge myself," says Taylor, an engineering major and proctor in the College's machine shop. "I am eager to join teams of artists and engineers to learn how to bring epic large-scale sculptures to life. Along the way, I want to explore how collaborative makerspaces foster connection and unite people and ideas."
Taylor was inspired to apply for the Watson by her experiences before and during her time at Harvey Mudd College.
During high school, she worked at a large-scale community makerspace in Reno, Nevada, called The Generator. With a team of artists and engineers, she helped build the Space Whale, a 50-foot-tall steel and stained glass sculpture of a mother humpback whale and her calf now installed in the Reno City Plaza.
"My mentor, Matt Schultz, and his team taught me how to weld, how to assemble stained glass panels and how to operate the plasma cutter," says Taylor. "That summer, I helped Matt's team by welding structural gussets onto the back of the baby humpback whale but, more importantly, this project sparked my interest in community-based, large-scale art builds. The group of professional artists intentionally created an inviting environment that allowed a relative novice student like myself to contribute meaningful work to help bring this massive creation to life. Each time I pass the sculpture, I am reminded of the power of teamwork and the importance of inviting makerspaces. Inspired by my positive experience at the Generator, I want to explore other makerspaces to uncover how they build community through art."
Taylor says the makerspace at Harvey Mudd is one of her favorite places on campus. Using the wood shop's ShopBot, she and three fellow shop proctors recently built a custom cornhole board shaped like Sorry Boiled Egg (a character by quirky, soft toy maker Jellycat) for the machine shop proctor cornhole board competition. With friends, she is building a motorized couch using a power chair base with a couch on top.
In addition to her work in the Harvey Mudd makerspace, Taylor worked with engineering professor Kash Gokli as a Riggs Fellow conducting applied and lab research that has significant management components, like manufacturing, quality and design. She was on the 2022 first place team that won the technical paper competition at the West Coast Industrial and Systems Engineering Conference. She served as VP mechanical for MuddSub, the student underwater robotics club, plays intramurals with her dorm and runs with the 5C Running Club. In 2021, she received HMC's Outstanding Emerging Leader award.
Taylor says she's looking forward to talking with large-scale sculpture teams and resident artists during her travels, which begin July 30. "While in Scotland, I will be pursuing another one of my passions: Scottish country dancing! I am also really excited about all the awesome people I will meet.
"I'm going into my Watson year with an open mind and am eager to see if these country selections evolve as I meet more project teams," Taylor says.
The 55th class of Watson fellows comes from 20 states and 4 countries and exhibits a broad range of academic specialties, socio-economic backgrounds and project diversity. They will travel to 54 countries pursuing topics ranging from climate refugees to pediatric cancer; from contemporary African art to disability care innovation; from entrepreneurial inclusion to urban animals; from coastal resilience to modern opera. Following their travel year, they join a community of peers who provide a lifetime of support and inspiration. Harvey Mudd College nominated its first students for the fellowship in 1976 and has had one or more students selected for the honor nearly every year since.