Harvey Mudd in Princeton Review's 388 Best Colleges 2023
August 25, 2022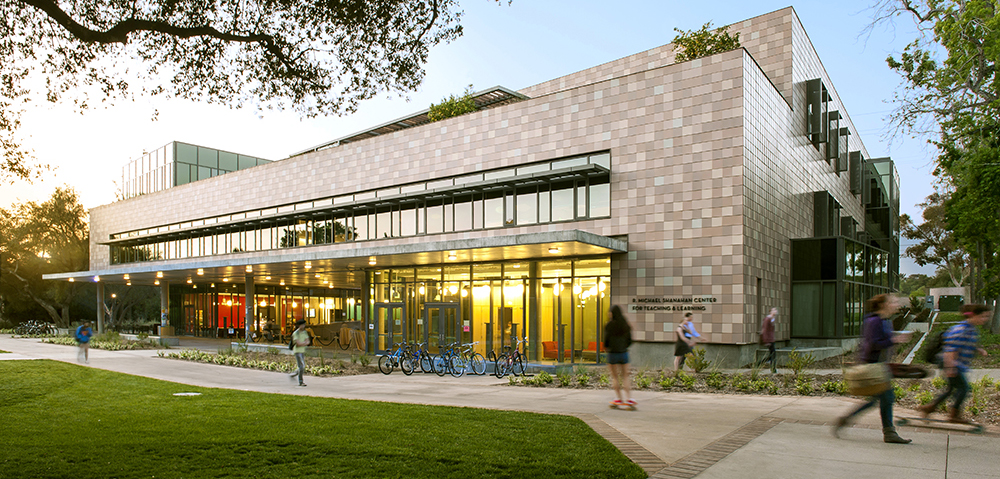 Harvey Mudd College was named one of the country's top undergraduate institutions in The Princeton Review's 2023 college guide, The Best 388 Colleges.
The Princeton Review chooses which colleges to include in the guide based on the quality of their educational programs but does not rank the colleges overall. This year, the company's editors named the top 25 colleges in 50 separate categories, ranging from laboratory facilities to financial aid to campus food. The ranking lists are based on The Princeton Review's surveys of students currently attending the colleges.
Harvey Mudd ranked No. 9 in the category "Students Study the Most."
In last year's edition, due to the fact that many students were not able to be present on their campus during the pandemic, the Princeton Review created 26 unranked "Great Lists," which recognize colleges that have appeared frequently in the 26 categories in years' past. Harvey Mudd was featured on four such "Great Lists": "Great Professor Accessibility," "Great Professors," "Students Study the Most" and "LGBTQ-Friendly."
In the most recent edition of a separate The Princeton Review publication that comes out each spring, Best Value Colleges 2022, Harvey Mudd was ranked No. 2 for "Best Career Placement", No. 6 for "Top 50 Best Value Colleges (Private Schools)" and No. 15 for "Top 20 Best Schools (Private) for Internships." Harvey Mudd also ranked No. 3 for "Top 20 Best Value Private Colleges for Students With No Demonstrated Need." Harvey Mudd meets 100% of demonstrated financial need for all students, and 75% of students receive need-based or merit awards, or a combination.
Harvey Mudd appears as a top 50 college in the unranked categories of "Colleges That Create Futures" and "Green Colleges."
In The Princeton Review's profile of Harvey Mudd, the editors write, "Professors are almost universally reported to be 'incredible, ''truly dedicated to undergraduate teaching,' and 'always willing to spend hours outside of class answering questions.'"
The students surveyed also praised the "broad Core curriculum at Harvey Mudd," which "produces scientists who can rise to meet interdisciplinary challenges within the sciences" and facilitates "great post-grad opportunities."
The students described the College as having a "strong community of talented students that build each other up," and a "small, tight-knit community in which everyone looks after one another."