Harvey Mudd College 2022 Astronaut Scholars
August 12, 2022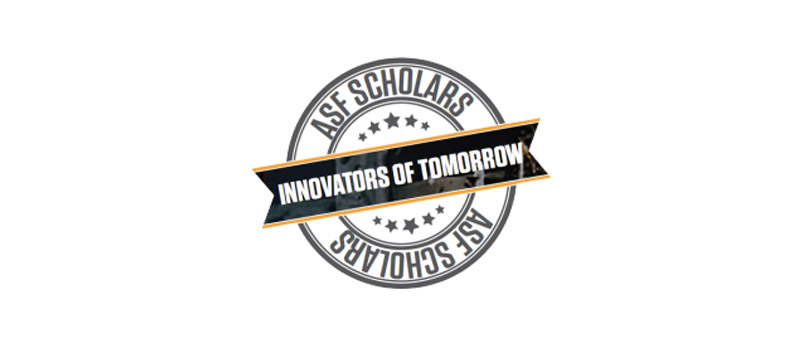 Based upon exemplary academic performance, ingenuity and unique aptitude for research, Harvey Mudd College students Amani Maina-Kilaas '23 and Alec Vercruysse '23 have been selected by the Astronaut Scholarship Foundation to join the elite group of Astronaut Scholars for the 2022–2023 academic year.
Offered to students pursuing degrees in STEM, the 2022 ASF Astronaut Scholarship was awarded to 68 undergraduate junior- or senior-year students from 45 U.S. universities and colleges. Faculty members at ASF-partnering institutions nominated students for the scholarships (up to $15,000). Other benefits include networking and mentoring opportunities with astronauts, alumni and industry leaders; participation in the Michael Collins Family Professional Development Program; and a paid trip to attend ASF's Innovators Week, which provides an opportunity for the Astronaut Scholars to present their research at a technical conference.
Amani Maina-Kilaas '23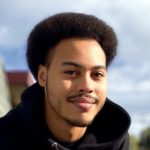 After his first year at HMC, Maina-Kilaas joined the AMISTAD Lab led by HMC computer science professor George Montañez. Lab members investigated how the ability to perceive intention can advantage virtual agents and demonstrated survival benefits in adversarial situations through statistical analysis of various simulations. The work with AMISTAD resulted in three publications—two with Maina-Kilaas as lead author; one as co-lead author—and led to him being nominated for the Goldwater Scholarship and being named one of four Outstanding Undergraduate Researchers by the Computing Research Association in early 2022. He has interned as a software engineer at Stripe and tutored peers in programming languages and introductory computer science. This summer, with University of Southern California computer science professor Muhao Chen, he researched natural language understanding (specifically, machine common sense) in the Language Understanding and Knowledge Acquisition Lab at the Information Sciences Institute. The work of a researcher appeals to him, so Maina-Kilaas will pursue a PhD in computer science. "I would rather spend my career generating new knowledge and advancing the field as a university professor or as an industry researcher," he says.
Alec Vercruysse '23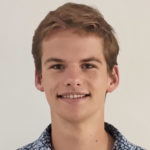 A scholar-athlete, Vercruysse is passionate about electrical and computer engineering. His interest stems from "awe at the power and potential of modern electronics and a desire to harness this power to improve our world," he says. He has done research with HMC engineering professor Matthew Spencer on phased array technology, which enables advanced transceivers to computationally control the direction of sensitivity of the antennas to improve their gain in relevant directions. "The field of communications and radio-frequency is still in rapid development," says Vercruysse. "While over half the world is now somehow connected to the internet, reliable access is still a luxury for the lucky half of the world that is connected. Furthermore, as more devices become wireless and wirelessly connected to home and organizational networks, more advanced schemes are required to support this massive increase in devices. Advanced antenna technologies and modulation techniques are in development that can allow wireless communication between an ever-increasing set of nodes without interference or other degradation of quality." As a member of the Claremont-Mudd-Scripps men's swimming and diving team that earned the 2020 SCIAC title, he reached the finals in multiple events to help give CMS its victory.
The ASF is a nonprofit organization established in 1984 by the six surviving members of America's original Mercury astronauts. The Astronaut Scholarship is the nation's largest, merit-based monetary award given to science and engineering undergraduate students. Harvey Mudd College is one of 41 institutions—and the only non-doctorate granting school—selected by the foundation to participate in the program.