Harvey Mudd Lauded in Journal of Blacks in Higher Education
February 25, 2022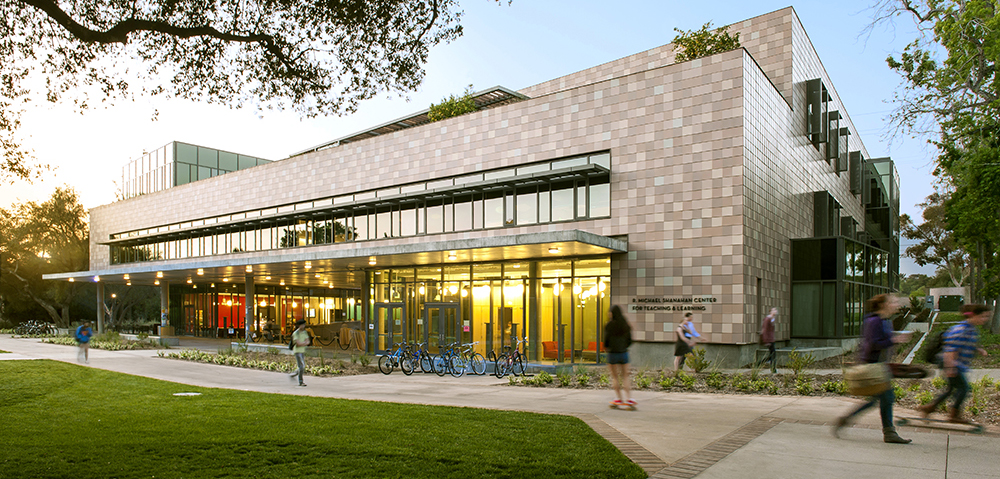 Harvey Mudd College's work to increase representation of students from diverse groups was praised in the annual survey of first-year Black enrollment at top liberal arts colleges conducted by the Journal of Blacks in Higher Education (JBHE).
JBHE spotlighted Harvey Mudd as the second-place institution for Black enrollment in fall 2021 and lauded its progress alongside frontrunner Amherst College.
"While the achievement of Amherst College in attracting Black students to rural Massachusetts, can not be overstated, an equally compelling tale has taken place at Harvey Mudd College in Claremont, California, which bills itself as the nation's top liberal arts college of engineering, science, and mathematics," JBHE wrote.
"Thus, it may be a surprise to many readers, that Harvey Mudd College ranks second in our survey this year with an entering class that is 17.7 percent Black. The 41 Black first-year students are more than double the number from a year ago. A year ago, Blacks made up 8.6 percent of the students in the entering class."
Harvey Mudd has made a concerted effort over the past decade to increase the representation of students traditionally underrepresented in STEM fields. The Office of Admission and Financial Aid has broadened its outreach and programming and expanded the range of high schools from which it recruits. Faculty and staff are committed to developing academic and residential programs that engage, challenge and support all students.
The JBHE survey is different from others in that it asks colleges to report the enrollment of all students who identify as Black or African American, including international students and those who are multiracial. In most surveys, these students are included in different categories.
"We're pleased to see that the College's efforts have resulted in an increase in the enrollment of Black students at Harvey Mudd, knowing how much these students will add to our community and how important representation and inclusion is in the STEM fields and at Harvey Mudd in particular," said Vice President of Admission and Financial Aid Thyra Briggs.
"While we have been working to increase the diversity of our student body for years, last year's transition to virtual recruiting allowed us to almost triple the size of our Future Achievers in Science and Technology (FAST) program and to reach more students through other virtual programming. The move to being test optional also removed a barrier which resulted in a large increase in applications overall, with the largest increase being in applications from Black and Hispanic/Latinx students. We've seen how a Harvey Mudd education and access to extraordinary faculty, staff and students can transform students' lives, and we're excited to watch the new first-year class experience this firsthand," Briggs said.
For more on Harvey Mudd and the JBHE survey, see the recent Inside Higher Ed article, More Black Students Enroll in Select Liberal Arts Colleges