Krauss to Participate in U.S.-Africa Education Partnership
November 18, 2021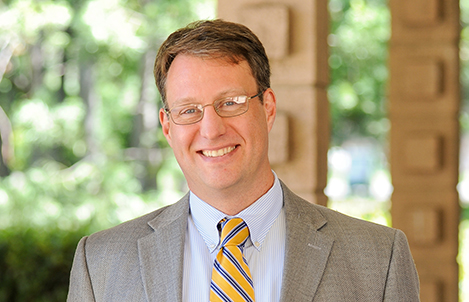 An avid interest in learning more about and sharing cultural perspectives is leading Harvey Mudd College engineering professor Gordon Krauss to Africa. There, he'll engage in bidirectional collaboration relating to teaching engineering design, sustainability and entrepreneurship as part of the U.S.- Africa Education Partnership developed by the Rice 360 Institute for Global Health.
During 2022, Gordon Krauss, Fletcher Jones Professor of Engineering Design at Harvey Mudd College, will travel with faculty partners from across Africa and the United States to select African universities as part of collaborative efforts to transform engineering education for a generation of students and institutions in sub-Saharan Africa. Through the faculty partnership, Krauss will work alongside engineering faculty champions from Ethiopia, Malawi, Nigeria and Tanzania, joining a collaboration of passionate engineering educators from around the globe. The cross-cultural faculty fellows will partner with African universities to embed research-based, experiential best practices in design education so that students are trained to meet engineering challenges.
Krauss is familiar with education-related cultural exchanges. In 2019 he was selected as a Fulbright Scholar, and traveled to Austria where he taught courses in engineering design and new product development at the Management Center of Innsbruck. The Rice 360 Institute opportunity appeals to his interests in teaching design and entrepreneurship and his focus on active and experiential learning. It also will further broaden his cultural perspective.
"It's always exciting to learn how others are approaching problems in different settings, such as resource-limited settings. This helps improve perspective on best practices in the U.S., and this allows us to think about how we should be doing things in the U.S.," says Krauss, who studies engineering design, design education, and tribology, the study of friction, wear and lubrication.
"Although we have great history at HMC in design education, there are other programs that do things differently. Sometimes it's because of resource restrictions, personnel restrictions or fundamental cultural differences about areas that can or should be emphasized in the design experience."
After undergoing training alongside African partners, Krauss will spend time with faculty at African universities (COVID travel restrictions permitting). His work will include co-teaching alongside African faculty colleagues and engaging in bidirectional sharing of ideas on experiential learning, sustainability and entrepreneurship, and figuring out how to incorporate these into the students' design experience within the cultural context of the program.
"There is no limit to what we can learn and achieve," Krauss said. "We can solve problems together by developing collegial and empathetic relationships."
He says that establishing in-person relationships will be crucial to making the process work, especially when most early communication will be done remotely through email and Zoom. He acknowledged that it's very difficult to implement what you learn from others or what you are going to teach without discussions about what worked, what didn't work and what should be fixed and how.
"I am excited because this is a cooperative experience," Krauss said. "I'm going to be learning as much or more than I will be teaching. I approach this with the mindset of: Let's learn about the way things are working and come up with something better for everyone while maintaining flexibility between the different cultures."