Harvey Mudd Ranks No. 1 in Washington Monthly College Guide
September 15, 2021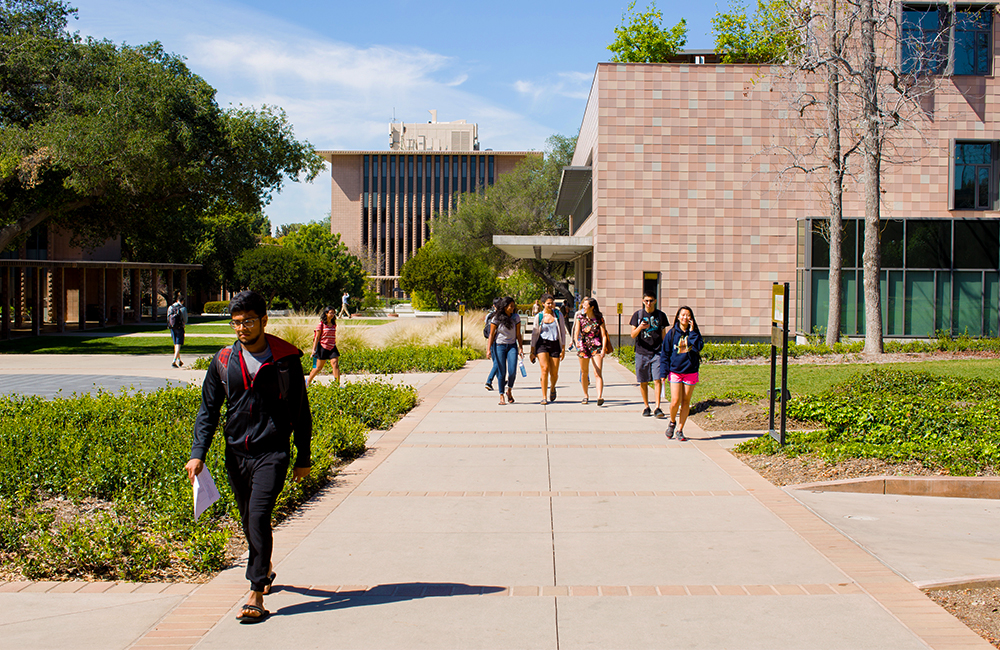 Harvey Mudd College ranked No. 1 among liberal arts colleges in Washington Monthly's 2021 College Guide and Rankings issue, a rating of U.S. colleges and universities based on contributions to the public good.
The Claremont Colleges had a strong showing in this year's rankings, with three colleges in the top 20. In addition to Harvey Mudd at No. 1, Pomona College came in at No. 3 and Claremont McKenna College at No. 19.
Washington Monthly's college rankings rate schools "based on what they do for the country," with a methodology that focuses on student social mobility, contributions to research and promotion of public service.
"As it has since 2005," wrote Paul Glastis in the introduction to the guide, "the Monthly ranks colleges and universities on three broad criteria: the degree to which they recruit and graduate students of modest means (with Pell Grants as the main data point), produce the scholarship and scholars that drive economic growth and human flourishing (with federal research dollars a central measure), and encourage students to be active citizens (with national and community service participation a key variable)."
Harvey Mudd rates highly in these and many other survey factors with its emphasis on community engagement, integration of community service into the curriculum, support of student service organizations, collaborative programs in local schools, efforts to build a more diverse community and mission to educate socially responsible leaders in science, technology, engineering and mathematics. Harvey Mudd consistently ranks high among colleges and universities for percentage of alumni who go on to earn a PhD in science and engineering.