Hive Staff Seek to Inspire
September 10, 2021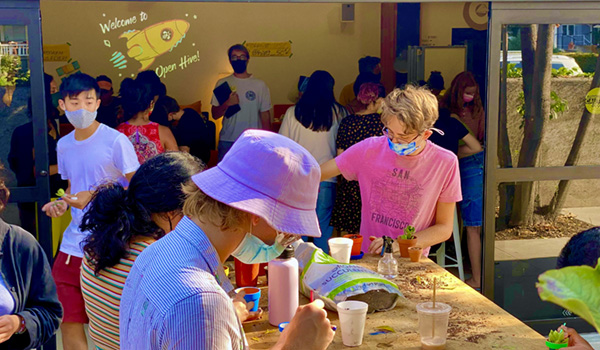 Creative thinkers will find inspiration at The Claremont Colleges. Not only can they now enjoy the new makerspace at Harvey Mudd College in the Scott A. McGregor Computer Science Center, they have the Rick and Susan Sontag Center for Collaborative Creativity (the Hive/ Pomona College campus), where their creative development is fostered through exploration, collaboration and experiential learning.
Several members of the Harvey Mudd community serve on the Hive staff.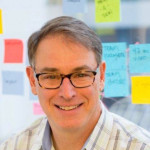 Fred Leichter, Hive director since 2016 and HMC clinical professor of engineering. He specializes in design thinking and innovation and directs Hive activities. Leichter previously worked as senior vice president for design thinking and innovation at Fidelity Investments, where he led teams to focus on user needs and experiment for faster innovation. Leichter also served as a lecturer at Stanford University's Hasso Plattner Institute of Design (the d.school), teaching such classes as Designing with Data, Visual Thinking Strategies and Project Joy: Designing Delight into the Workplace.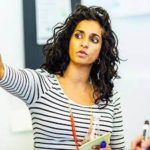 Ashwini (Asha) Srikantiah, Hive associate director and HMC clinical professor of engineering (hired in 2021). Srikantiah is a creative leader experienced in using human-centered design to build programs that drive systemic change. She joins the Hive from—most recently—Fidelity Investments in Boston, where she founded and grew Fidelity's Student Debt Program, dedicated to helping people plan for, manage, and pay down student debt through employer sponsored benefits. Prior to that, she spent many years working in the film, entertainment and non-profit arts industries, producing live events, TV shows, short films and commercials. She holds an undergraduate degree in television, radio and film from the Newhouse School at Syracuse University and an MBA from the Rotman School of Management at the University of Toronto. At Harvey Mudd, she will teach classes in human-centered design and assist with the Clinic and entrepreneurship programs.
The post-bac team includes Wing-Yee Law '21, who leads programming, logistics and creative materials.
The Hive accelerates the creative development of students across the 5Cs (the five undergraduate colleges in Claremont, California: Claremont McKenna College, Harvey Mudd College, Pitzer College, Pomona College, and Scripps College). Varied disciplines come together in the Hive to harness the power of the liberal arts and to deepen—or revive—students' creative practice.