Student Op-ed on Climate Change Published
May 17, 2021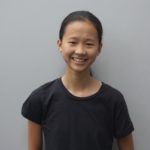 Harvey Mudd junior Ingrid Tsang and Scripps classmate Isabel Dhillon co-wrote an opinion piece on food choices and climate change that was published recently in the Hong Kong Free Press.
Tsang and Dhillon wrote the piece as part of an assignment for the course Psychology of Climate Change, taught by Prof. Adam Pearson at Pomona College.
Their op-ed, "You don't have to go full vegetarian to reduce your carbon footprint," was one of only three op-eds published by students since the course was created two years ago.
In the article, Tsang and Dhillon argue that switching from eating beef to eating chicken can have a large impact on slowing climate change.
"Studies have found that the simple substitution of chicken for beef can reduce your dietary carbon footprint by up to half," wrote Tsang and Dhillon in their piece. "This is because red meat accounts for a disproportionate amount of emissions in food production, mainly due to cows and sheep's release of methane – a greenhouse gas 21 times more potent than carbon dioxide over 100 years."
"Chickens are also nearly seven times more efficient at converting feed to animal protein compared to cows and sheep," the op-ed notes. "Thus, making even small environmentally conscious dietary choices can have a big impact on our carbon emissions."
"We are very excited about this and would love to encourage other students to learn about op-eds as a fantastic way to help shape public debate, especially with regards to climate issues," said Tsang, who is majoring in computer science.