Pure Storage CS Clinic Team Automates Cloud Block Storage Tasks
January 15, 2021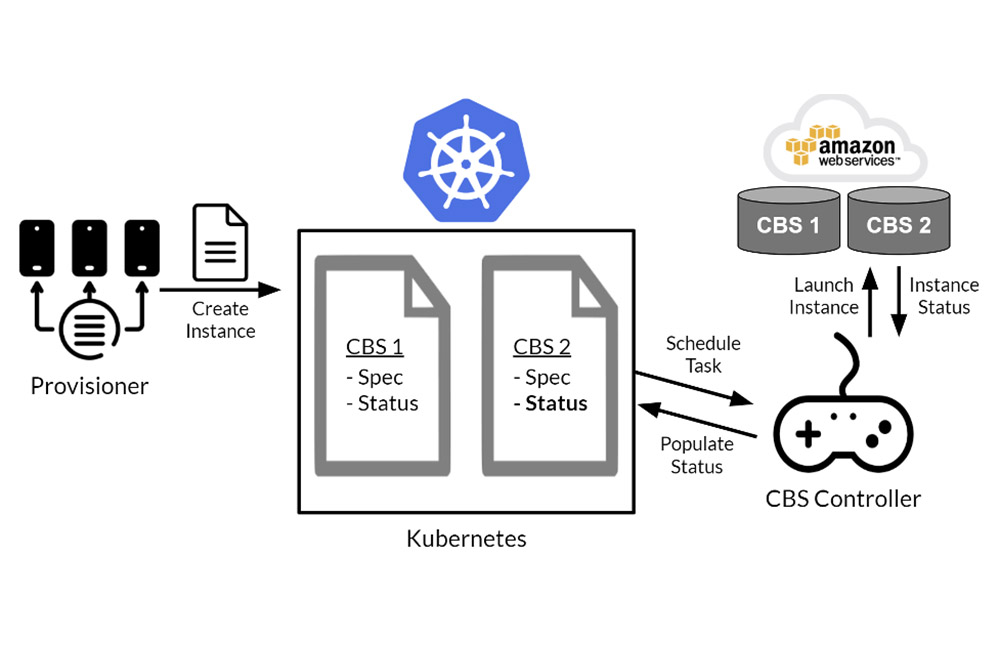 Pure Storage delivers a modern data experience that empowers organizations to run their operations as a true, automated, storage-as-a-service model seamlessly across multiple clouds. Through a virtual volume provisioning service in the cloud called Pure Cloud Block Store (CBS), Pure provides enterprise features such as high durability and availability that go beyond the standard cloud services that Amazon Web Services (AWS) provides. However, many elements of the CBS service require manual control, increasing complexity and costs. It is imperative that these tasks be automated.
Pure's 2020-2021 CS Clinic project aims to create tools to automate many of these manual tasks, thus increasing the efficiency and usability of CBS. This gives CBS greater flexibility and scalability, which will directly impact CBS's performance and adoption.
The project has exposed the team members to real-world applications of AWS, Kubernetes and Golang and has given them experience building cloud infrastructure. Like many of the most successful Clinic projects, the Pure Storage Clinic has students tackling a real, pressing issue.
"Working remotely has not been ideal given the multiple different time zones, which has complicated scheduling conflicts, equipment shipment delays and other logistics," says Bill Zhu '22, the team leader for the fall. "On the other hand, work efficiency and expectations have by and large been unchanged as we work diligently and effectively with Pure Storage team members on ensuring timely completion of our project deliverables."
Technical staff members Naveen Neelakantam, Taher Vohra and manager Viji Ganapathi are liaisons this year. Drew Bernat '99 (member of technical staff) has overseen the work of three Clinic projects.
"Clinic has become a great asset to Pure Storage," says Bernat. "It provides added energy for our team and has also been a big support for recruiting at Harvey Mudd."
There are currently six software engineers from HMC at the company. Pure's Clinic team this year includes Zhu, Aely Aronoff '21, Daphne Poon '21 and Anisha Tandon '21. The faculty advisor is Mark Kampe, adjunct assistant professor of computer science.