Sleep Apnea Treatments
December 16, 2020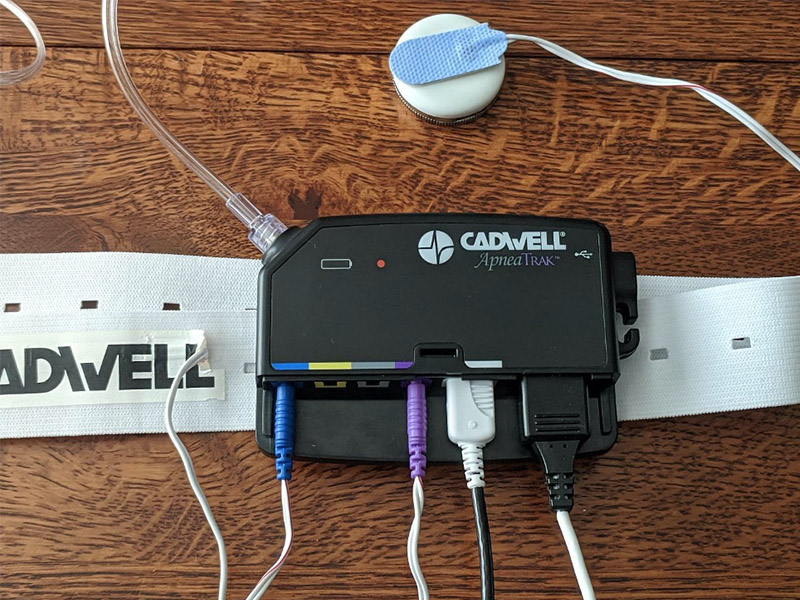 Working remotely added some complications for an Alfred E. Mann Foundation (AMF) Engineering Clinic team data collection for a sleep study, which will collect data using external sensors from volunteers over two to three nights. The goal of the project is to develop more effective treatments for sleep apnea.
Study participants wear an external AMF IMU sensor (motion sensor) and a Cadwell ApneaTrak TST home sleep study (PSG) system. The second night, volunteers wear an electronic stethoscope and a Cadwell ApneaTrak TST home sleep study (PSG) system.
The data collected will be used to develop and validate an algorithm for predicting sleep stage and respiratory events using the IMU and/or the auscultation (sound) data.
"The study will help us provide a more effective therapy for patients with sleep apnea," explained Sahar Elyahoodayan, PhD, a biomedical engineer with AMF who is the liaison and principal investigator for the project. "If we can figure out when they actually need the therapy, it will reduce disturbance so patients can get a more restful night of sleep."
Reem Alkhamis '21, the team's project manager for the fall, said that the data collection was delayed a bit because of equipment exchange between team members, and debugging the equipment had to be done remotely. Nonetheless, the team is on track and optimistic that the process for finishing data collection and developing the algorithms, which will be easier while working remotely.
The AMF Clinic team includes Reem Alkhamis '21, Christina Lau '21, Alex Smith '21, Sydney Swanson '21 and Halie Kim '22. The faculty advisor is engineering professor Nancy Lape.