Clinic Will Help L.A. Residents Monitor Air Quality
December 16, 2020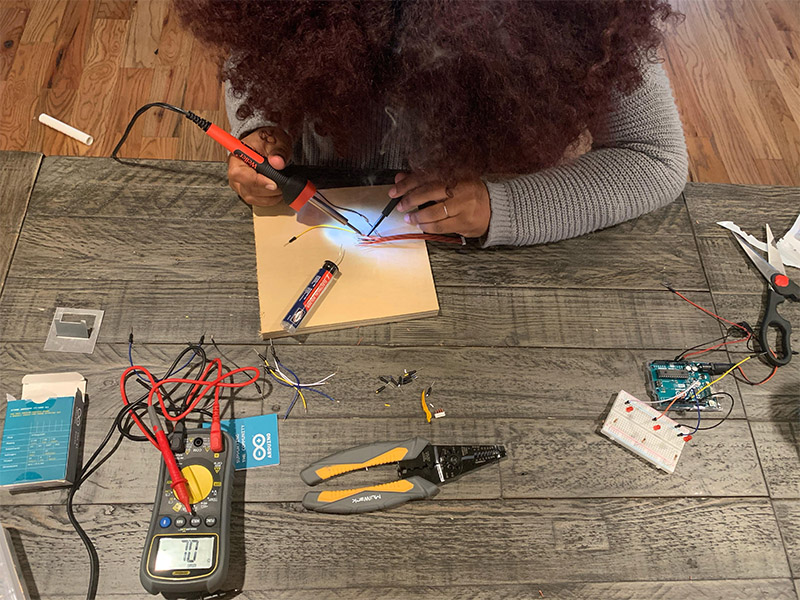 As part of its Clinic Program, Harvey Mudd College commits to at least two social justice projects every year. During the 2020–2021 academic year, the Department of Mathematics partnered with the Community Environmental Health Action Team (CEHAT) to provide data analysis and education about air quality and the impact on the health of residents in South Gate, a city 12 miles south of downtown Los Angeles. South Gate's industrial history has an ongoing impact on the area, which is home to three Superfund sites and two oil wells, and which—like all of Greater L.A.—experiences poor air quality due to traffic, industry, fires and other factors.
Working with CEHAT, a unique collaboration of community residents, the city of South Gate, the L.A. County Department of Public Health, L.A. County Department of Mental Health, U.S. Environmental Protection Agency and California Department of Public Health, the Clinic team is working to provide the community with useful air quality data and analysis and to create a website that would make that data accessible to citizens. This fall, to get the project started, the team has been analyzing air quality in South Gate and determining how to best gather more data. In the spring, they will focus on building a website that community members will be able to access in both English and Spanish.
"We are using existing air quality data to determine the best placement of additional PurpleAir sensors," says Carson Herness '21. "Hillary [Rodriguez] '21 is also building a mobile sensor that can be carried by hand to different places as needed to collect data."
 "The community impact is a big driver for us. I look forward to working on it," Carson says. The team has drawn upon HMC's chemistry, physics and engineering coursework as well as some Spanish. "It's a truly interdisciplinary project, which highlights the value of Mudd's approach."
The CEHAT Clinic team includes Carson Herness '21, Adam Grobman '21, Amber Kampen '21, Lotenna Nwobbi '21 and Hillary Rodriguez '21. The faculty advisor is Julie Medero, associate professor of computer science.