Harvey Mudd Ranks High for Public Service
October 21, 2020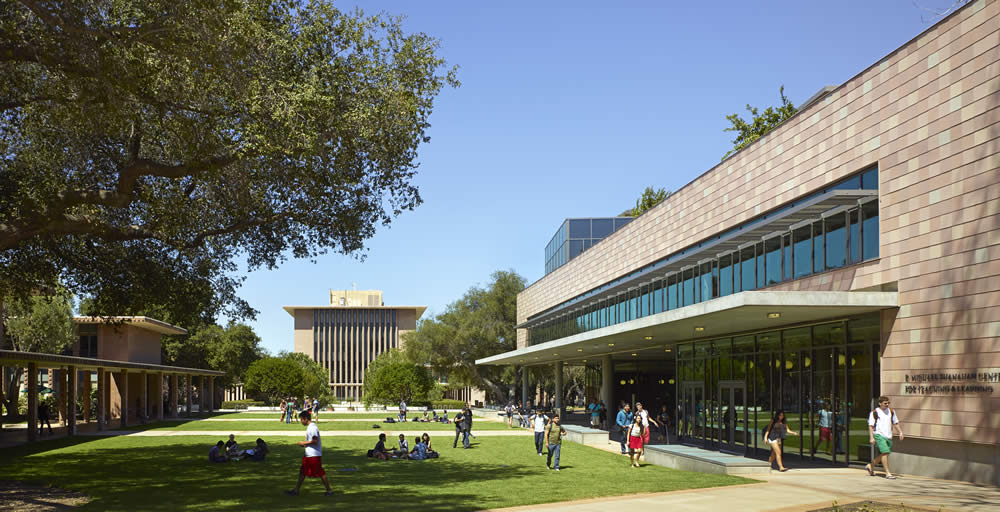 Harvey Mudd College ranked No. 5 among liberal arts colleges in Washington Monthly's 2020 College Guide and Rankings issue, a survey of U.S. colleges and universities based on contributions to the public good.
The Claremont Colleges had a strong showing in this year's rankings, with three colleges in the top 10. In addition to Harvey Mudd at No. 5, Pomona College came in at No. 6 and Claremont McKenna College at No. 9.
Washington Monthly's ranking methodology focuses on student social mobility, contributions to research and public service, recruitment and graduation rates of low-income students, percentage of alumni who go on to get PhDs and number of students participating in community service.
"While U.S. News rewards colleges and universities for their wealth, exclusivity, and prestige, the Monthly ranks them on how well they serve the country as a whole—by recruiting and graduating non-wealthy students, encouraging student activism, and producing research and technologies that create high-paying jobs and address threats like climate change," wrote Washington Monthly editors.
Harvey Mudd rates highly in these and many other survey factors with its emphasis on community engagement, integration of community service into the curriculum, support of student service organizations, collaborative programs in local schools and mission to educate socially responsible leaders in science, technology, engineering and mathematics. Harvey Mudd consistently ranks high among colleges and universities for percentage of alumni who go on to earn a PhD in science and engineering.