Harvey Mudd Student Co-designs New Salt Lake City Flag
October 19, 2020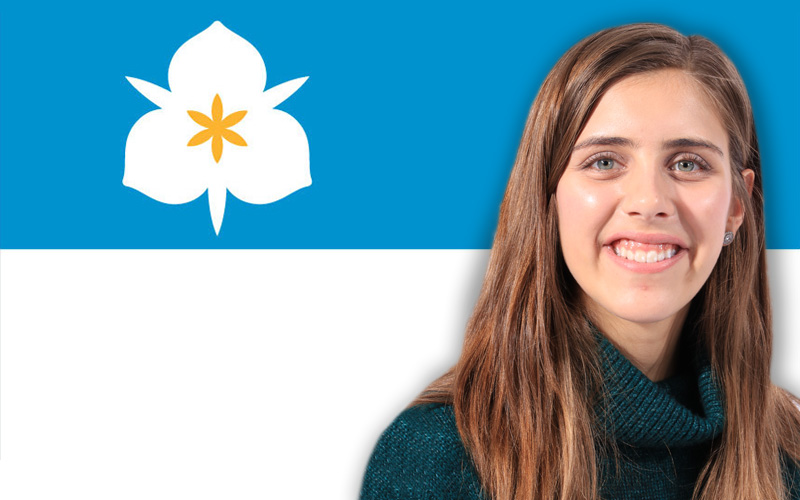 A lifetime of enjoying the mountains, skiing and national parks in southern Utah inspired the design Arianna Meinking '24 developed for her hometown of Salt Lake City, Utah. Meinking and Ella Kennedy-Yoon, high school classmates, are co-designers of the city's new flag, adopted last month by the Salt Lake City Council.
Designs for the new flag were selected from over 600 entries and narrowed to eight images that best demonstrated the key principles of good flag design: keep it simple, use meaningful symbolism, use two to three basic colors, no lettering or seals, and be distinctive or be related. The public rated the finalists and narrowed the field to two top designs: those of Meinking and Kennedy-Yoon, an alumnae and senior of Salt Lake's West High School.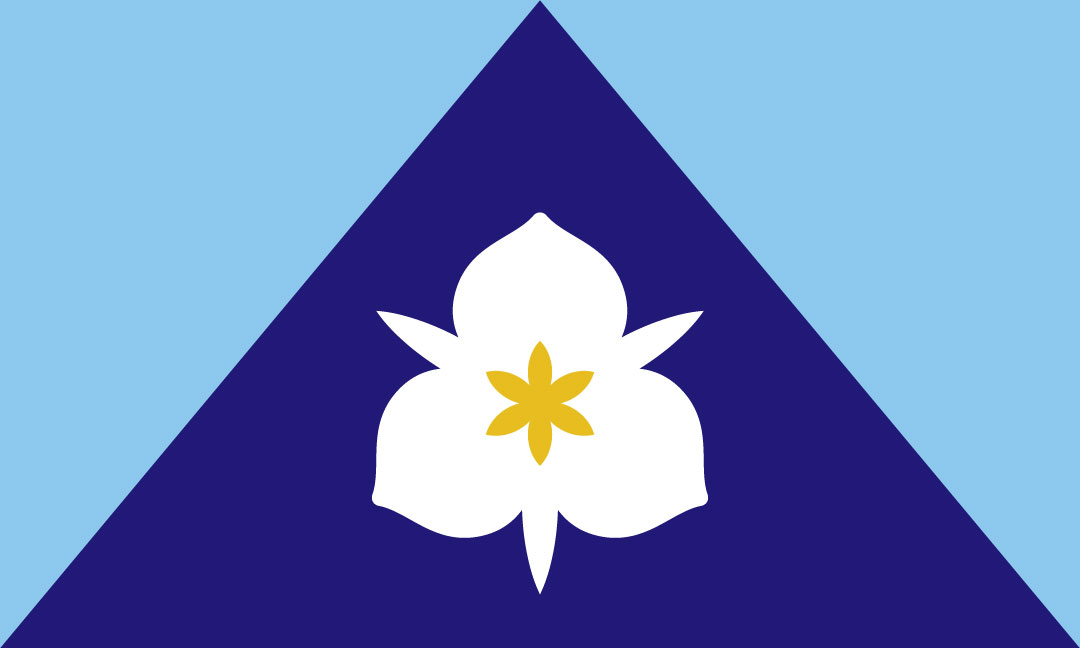 It was decided that the blue and white backdrop (from Kennedy-Yoon's design, top)—which could symbolize snow, the sky, the Great Salt Lake and salt—would pair best with the sego lily (from Meinking's design, bottom), a flower indigenous to the area, and which symbolizes resilience.
"Because so much of my childhood and what I love about Salt Lake City hinges on nature, I knew I'd want to incorporate a natural symbol into my design, and I quickly settled on the sego lily as a symbol," says Meinking, who is considering majoring in physics at Harvey Mudd. "My fourth-grade teacher taught us about the importance of the sego lily bulbs to both the pioneers and the Native Americans, so the sego lily also naturally brought together different key groups of Salt Lake's history, representing all of us."
"We're in a once-in-a-generation moment of change, and there's no more perfect time for our city to unite under a new symbol that personifies and unites us all," said Salt Lake City Mayor Erin Mendenhall in a news release announcing the new flag design. "I believe this is the design that can take us forward, together."